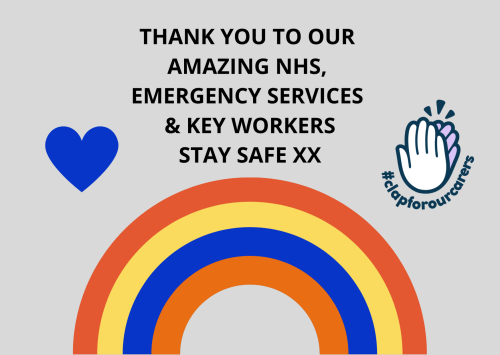 What a year it has been for everyone so far. We would like to take this opportunity to thank our amazing NHS, Emergency Services and Key Workers.
Our thoughts are with everyone suffering in these uncertain times. Stay safe xx
Many supporters were planning to raise funds and awareness in Alfie's name this year, our friend Kirsty Sach was due to run the Manchester Marathon, it was postponed and has since been cancelled.
Long time supporter Dave Evenett should have completed his Slate Man Triathlon, it too has been pushed to 2021.
We have canceled Alfie Bear's Picnic and our Disney Themed Go Gold For Alfie Dinner this year
Our friend Michelle Wells is due to do the New Forest Marathon in September, she will run a marathon regardless on that weekend, either at the event or on her own private route,
a testament to the amount of training our supporters go through to take these challenges on, for that we truly thank them all!
In the absence of life as normal, Alfie's Uncle Graham has been running a series of stay at home quizzes, we are enjoying them and we hope you are too.
We've also run our July competition and last night gave away a £100 Ocado voucher, well done to Abbi Logan.
Thank you all for your continued support and participation in these interim social events, it's been great to keep in touch with you all during this bizarre period in all of our lives.