Tyler Holland Skydives for Alfie Bear's Journey
Posted on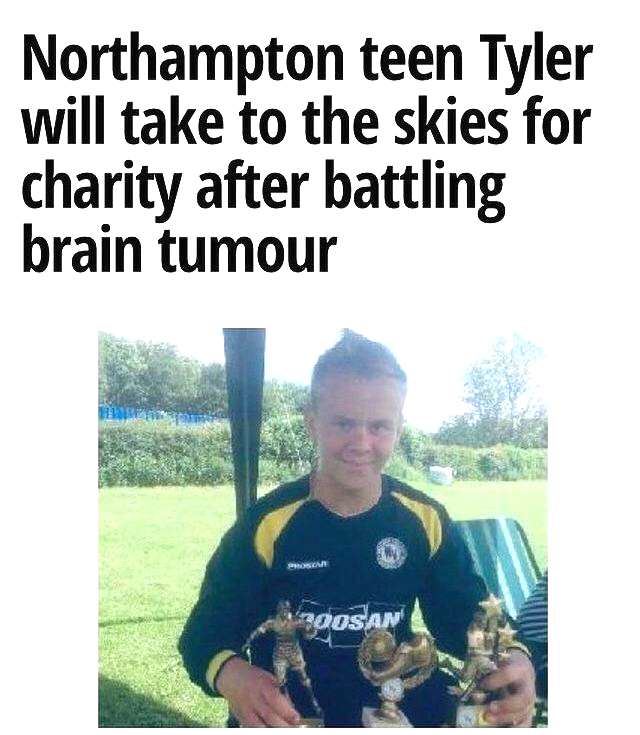 It was 3rd time lucky for 16yr old Tyler on Sunday, when he finally got to do his skydive in aid of Alfie Bears Journey - The Brain Tumour Charity.
Tyler was so excited, but due to the good old british weather, the skydive was cancelled on his first two dates.
However, on Sunday, Tyler finally got to take on his long awaited challenge, and we are all so proud of him.
Congratulations Tyler and a heartfelt thank you from us all x
Tyler was just 11 years old, when he was diagnosed with a Germ Cell Brain Tumour, now in remission, brave Tyler wanted to help other children diagnosed with the devastating disease.
So on, Sunday 4th August, 16yr old Tyler took to the skies and raised an incredible £1,483.29 for Alfie Bears Journey Fund - The Brain Tumour Charity.
Our Alfie Bear would have been giving him a big thumbs up :)
Tyler is such an incredible young man! You can still sponsor Tyler on his page here:
If you would like to read more about Tyler, please visit his Facebook page here:
#TylerHollandsSkydive2019