Kirsty Sach's Running Challenge 2018
Posted on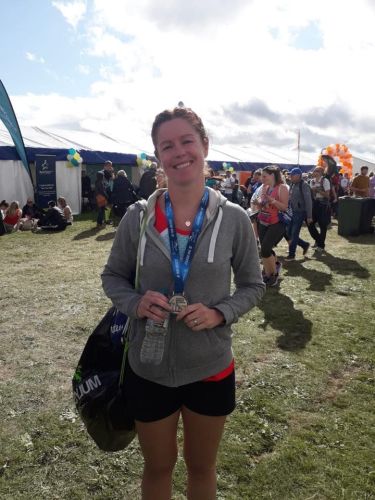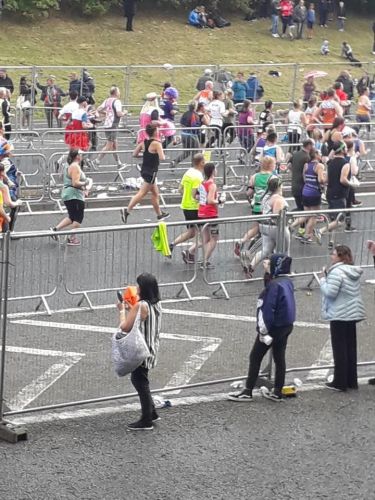 Kirsty Sach set herself an incredible challenge for 2018, she was going to be running 50 miles every month throughout the year, as well as taking on 'The Great North Run' in September, all in aid of
Alfie Bear's Journey Fund - The Brain Tumour Charity.
Kirsty was extremely dedicated during her year-long challenge, running in hot weather and cold winds, not even a holiday could stop Kirsty completing her monthly milesOn the 9th September, Kirsty completed 'The Great North Run' in an amazing 02hr 30 minutes. She had trained so hard for it, and we are honoured that she chose to run it in memory of our Alfie Bear.
Kirsty's initial fundraising target was £1,000, which she managed to hit just before she crossed the finish line.
Huge Congratulations to Kirsty!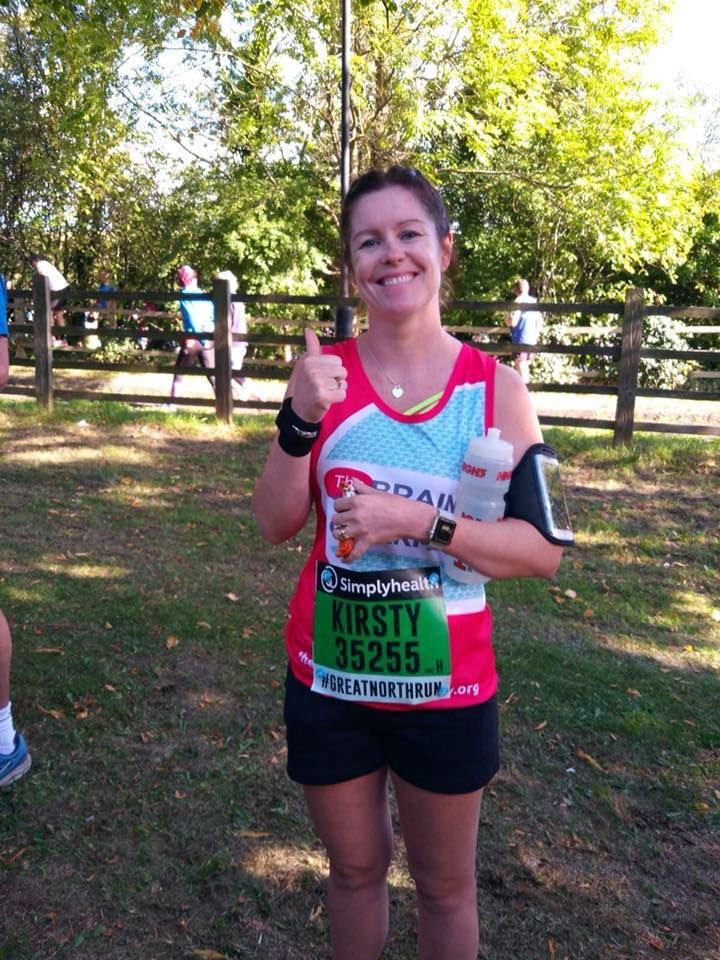 Now with a shiny medal under her belt, Kirsty's running challenge was far from over.
She continued to run her 50 miles each month, and decided to add 100 more, increasing her yearly challenge to 713.1 miles instead of her initial 613.1.
Kirsty had to battle the winds as she strived to complete a further 100 miles before the end of the year, sadly Kirsty had to stop a run early due to severe pain in her knee.
Following a couple of days rest, Kirsty attempted another run, however after a very short distance, the pain returned and Kirsty aborted the run.
Kirsty wisely decided that she should not risk permanent injury by continuing with the extra distance.
We would never want any of our amazing supporters to risk their health in the name of charity, and we are so proud that Kirsty completed an incredible 673 miles (60 over her original target) as well as completing 'The Great North Run' and holding an auction to boost fun
Kirsty raised an incredible £2,225 for
Alfie Bear's Journey Fund - The Brain Tumour Charity.
This will go a long way in supporting the DIPG Research we are currently funding through The Brain Tumour Charity, to help future children diagnosed with this devastating disease.
Kirsty's page is still active, if you would like to support her please visit: https://www.justgiving.com/fundraising/kirsty-sach
Our heartfelt thank you to Kirsty, an incredible woman!
We hope her knee is recovering well and she has had plenty of rest.
We are sure our Alfie Bear would be giving Kirsty a huge thumbs up x