Saints Charities Day 2018
Posted on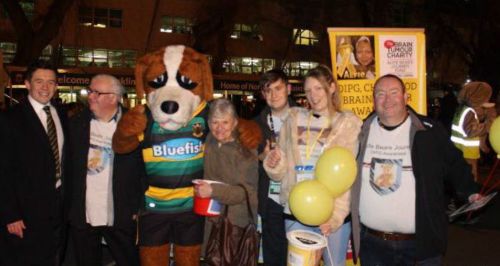 On the 2nd February, we were invited to Franklin's Gardens along with some other amazing local causes for The Northampton Saints Annual Charity Day.
Northampton Saints took on Harlequins for the Semi-Final Qualification in the Anglo-Welsh Cup that day and we were honoured to have Tom Stephenson wearing our Alfie Bear's logo on his shirt sleeve during the match.
Well done to Tom on his try :)
Despite packing up early due to the weather, we all had a great time and would like to thank Northampton Saints for their continued support of Alfie Bear's Journey Fund and congratulations on their win #coys
We met some lovely people and raised £48.66 for Alfie Bear's Journey Fund as well as receiving Tom's match worn shirt for our next Auction.
Big thank you to Pop, Noony, Graham & Evan for coming to help out on the evening x