Lexie's Big Brave Chop
Posted on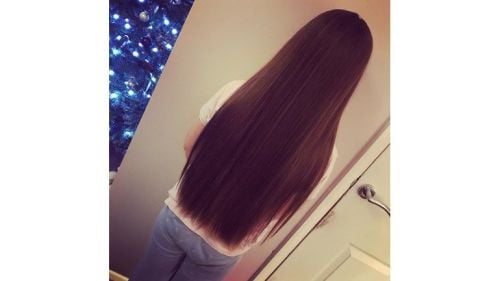 On Friday 12th January, Alfie's friend Lexie, aged 9 (nearly 10) had her hair cut, to donate to The Little Princess Trust.
Lexie has been growing her mermaid hair for 3 years and decided now is the time to be brave and have the big chop, to donate to the Little Princess Charity to help make a wig for another brave young boy or girl. A wig costs between £350-£500, Lexie would like to raise some money to go along side her hair donations.
Lexie said;
"My inspiration has come from my AMAZING friend Alfie, we went to nursery and primary school together, sadly my beautiful friend lost his short life to DIPG (an inoperable brain tumour) in 2014, he was very very brave and put up a big fight. He is always in my thoughts and I miss him everyday."
"My 2nd inspiration comes from my AMAZING friend James, who I also went to school with (until this year) When James was 6, he was diagnosed with a pilocytic astrocytoma brainstem glioma, he had a craniotomy to debulk & biopsy, they thought the surgery would give him a few years before needing more treatment but unfortunately his scan in Nov 2014 showed it had grown back and he started 20 months of chemo in Jan 2015, his scan in April 2015 showed further growth and he then had a second emergency craniotomy & continued with his chemo. In July 2016 his scans had shown no growth for 12 months & he was able to stop his chemo, although he can't go into remission, his tumour has remained stable since July 2016 howeverthe remainder of the tumour is inoperable due to its position. He is a very brave and strong boy."
This is such a wonderful thing for Lexie to do.
We feel it is extra special when children do something to help other children, its also lovely to hear that our Alfie's friends are still thinking of him and he continues to inspire others.
We would like to say well done to Lexie, we think she is amazing!
If you would like to sponsor Lexie, please visit: https://www.justgiving.com/fundraising/s-crawford3
Update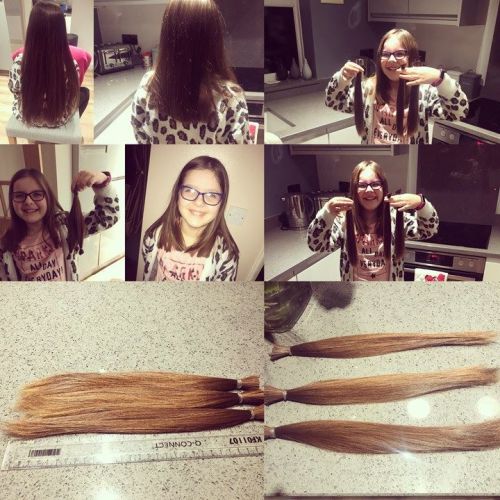 Lexie has done the big chop, she has had 12 inches cut off and donated to The Little Princess Trust.
Well done Lexie, what an amazing little girl. We are sure our Alfie Bear would be giving you a big thumbs up ♥
There is still time to sponsor Lexie and help her raise more funds for the incredible cause - The Little Princess Trust.
https://www.justgiving.com/fundraising/s-crawford3
Thank you :)