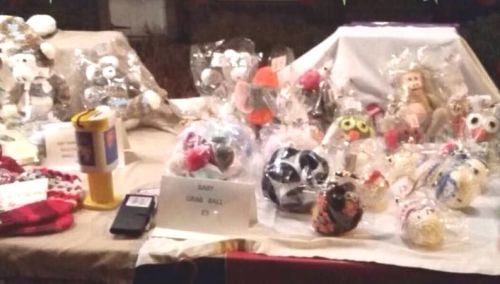 Big thank you to Alfie's Nana Josie who ran a stall at the Tickhill Christmas Market on the 23rd November, selling her beautiful handmade, knitted Children's toys and clothes.
The stall raised a wonderful £55 bringing her latest total up to an amazing £230 for Alfie Bear's Journey Fund - The Brain Tumour Charity.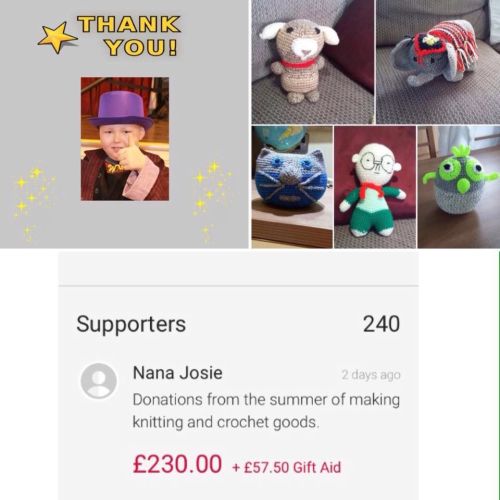 Big thank you to Mum Tyers for her continued support ♥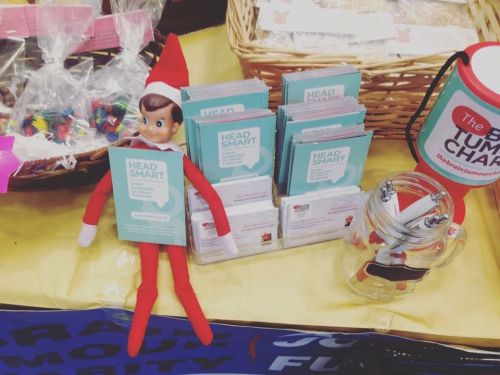 Buddy the Elf was helping to raise awareness of the HeadSmart Campaign at The Kingsthorpe College Christmas Fair on the 2nd December.
A big thank you to our Ryan and Val for all their help on the stand.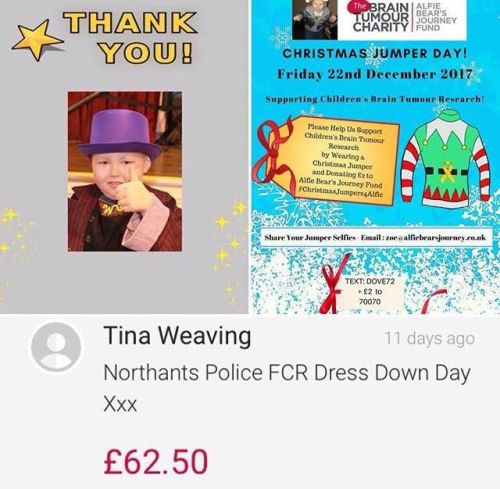 A big thank you to Tina Weaving and Northampton Police FCR for supporting Alfie Bear's Journey again this year through their dress down day and raffle :)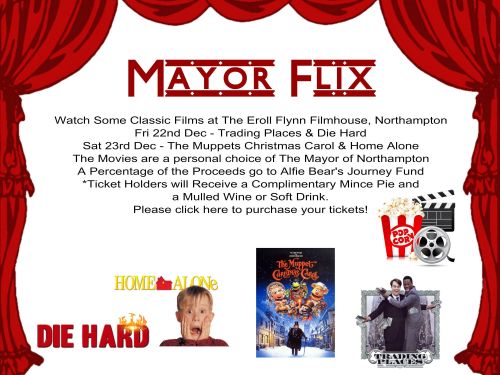 On the 22nd and 23rd December, Mayor-Flix was on at The Errol Flynn Filmhouse, Northampton. Four festive films was personally chosen by The Mayor of Northampton and was shown in support of Alfie Bear's Journey Fund.
A big thank you to The Mayor of Northampton, Cllr. Gareth Eales and Errol Flynn Filmhouse for their continued support.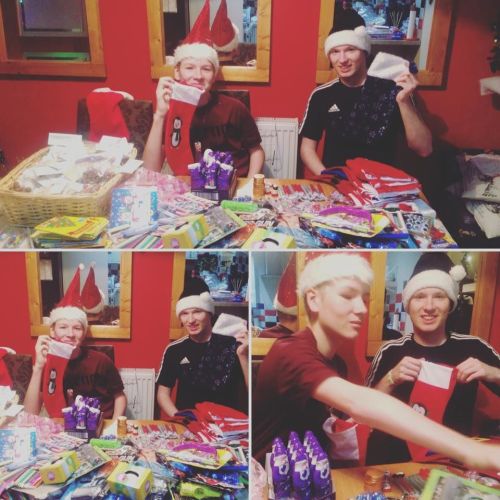 Our little elves, Ty and Ryan have been busy making up some special stockings that they took in for the children spending Christmas on Disney Ward at Northampton General Hospital.
Disney Ward became our Alfie's second home, and the boys like to take in gifts each year, to help spread some Christmas cheer to the children.
This year they decided to do something a little different and make up special stockings. We are so proud of them for thinking of others at Christmas time xx
The boys would like to say thank you to everyone who helped them, by buying their homemade reindeer food. #superstarsibs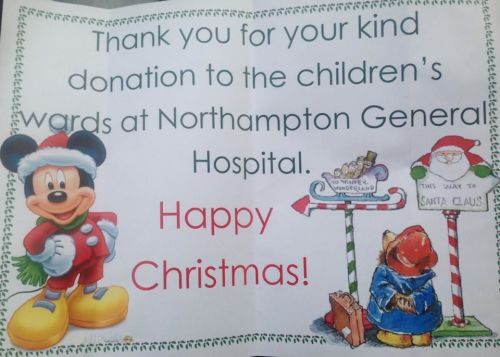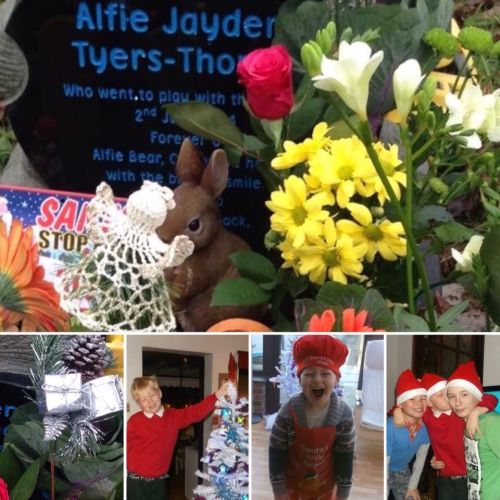 We would like to wish a happy and peaceful Christmas to you all.
Our heartfelt thank you for your continued support of Alfie Bear's Journey Fund this year, it really does mean the world to us.
We are lighting a candle and thinking of our precious Alfie Bear and all the beautiful Angels and Warriors and their families.
Sending love and peaceful thoughts to you all this Christmas.
Zoe & Danny, Ty and Ryan xxxx