The Good Shepherd Primary School Go Gold
Posted on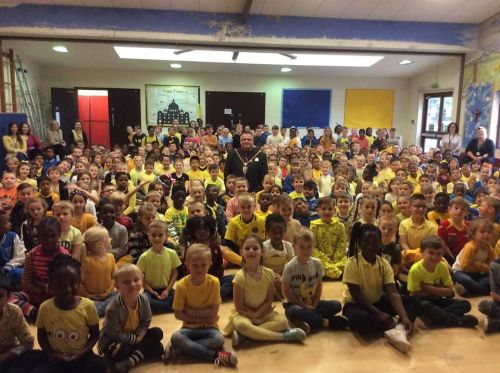 Huge thank you to all the staff and pupils at The Good Shepherd Primary School, who held a mufti day last week in aid of Alfie Bear's Journey Fund.
The children all wore yellow and gold to raise awareness of Childhood Cancer and raised a wonderful £263 on the day.
We think they look fantastic
Thank you to them all for kindly supporting us.
Thank you to the Mayor of Northampton, Cllr. Gareth Eales, who attended their assembly last Friday and spoke to the pupils about the charity ♥