Go Gold for Alfie Dinner 2017
Posted on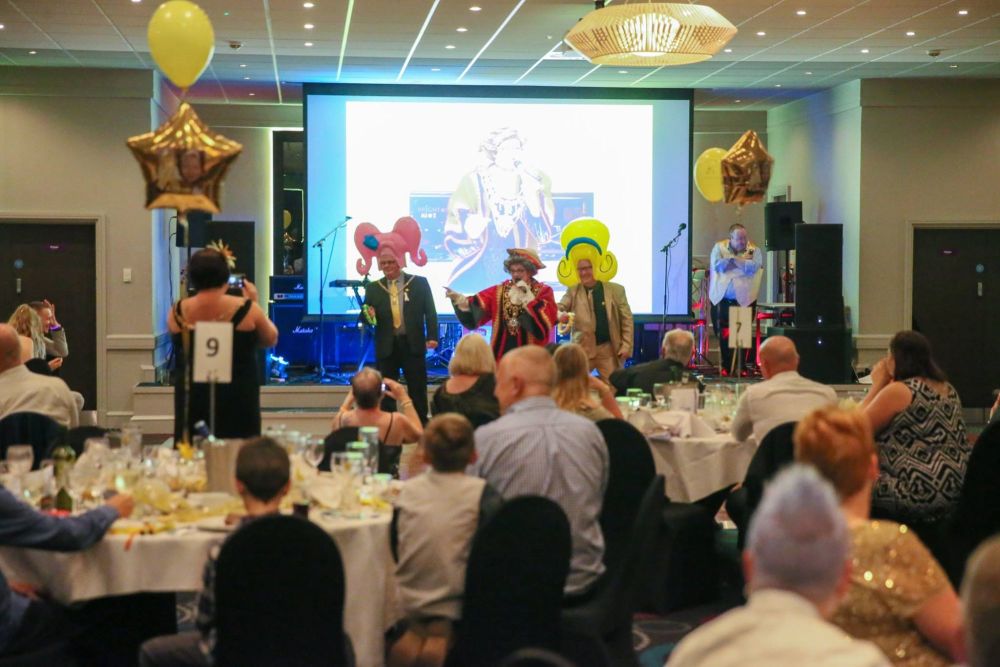 Wow! Such an incredible evening at the Go Gold for Alfie Dinner this year. Our heartfelt thanks to Graham, for organising yet another successful dinner.
It was fantastic to see so many of our guests dressing gold, with one table in particular taking full advantage of the theme. This table had everything from the gold man, a goldfish suit and we are pretty sure that we saw some MC Hammer trousers among them too.
The night kicked off with a slide-show calender made by Graham, showing everyone what Alfie Bear's Journey Team have been up to over the past year.
During the meal, guests tried their luck with the Gold Quiz kindly put together by our Dad.
Guests got to see our new awareness video, kindly made by Phebe Donovan & Ashley Riley at Ashley Riley Communications.
Thank you to Illusionist, Jamie Docherty, who wowed our guests with his amazing table magic.
Thank you to our Compere, Mrs Hawkins for entertaining everyone with her hilarious antics, even getting The Mayor and our Dad up singing & dancing to the 'Shoop Shoop' song while wearing inflatable wigs..
Our guests enjoyed dancing the night away to the amazing tunes from our friends at Brighton Riot. Thank you to the band for their continued support ♥
Thank you to The Park Inn Hotel for their wonderful hospitality.
Thank you to everyone who donated a raffle and Auction prize for the dinner.
During the dinner, we had our Awards Presentation, where we give an Alfie's Superstar award to some of our supporters.
A lot of thought goes into these awards, and we would like to say congratulations to those who received one this year.
*Special thank you to Dave Evenett & Kelvin Bull for the lovely awards presented to Graham, Evan and James for their Snowdon Challenge this year. Very well deserved they were too ♥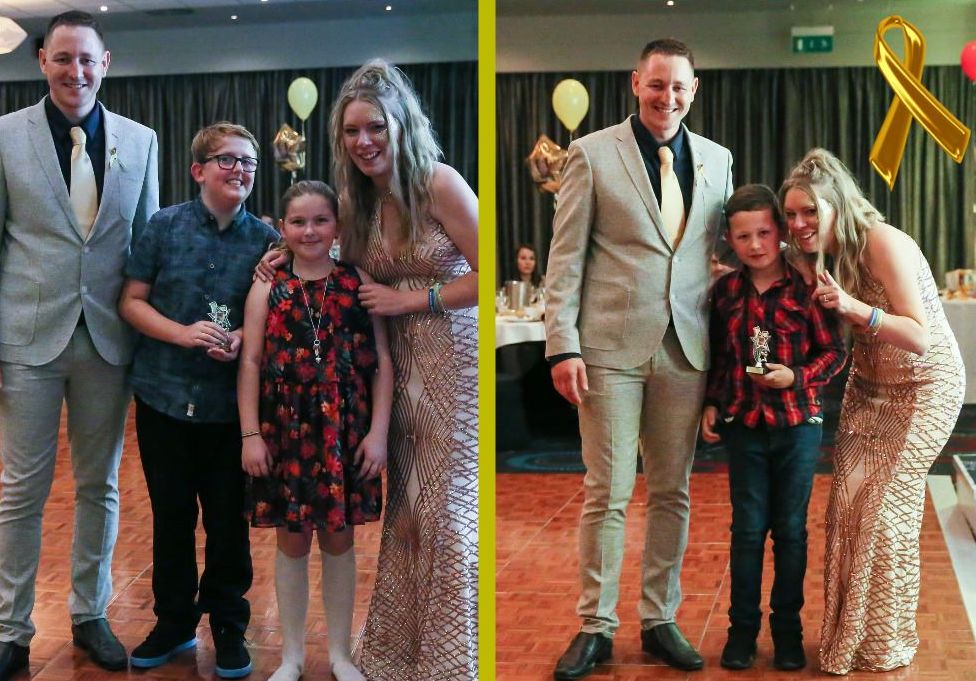 This years dinner took place during Childhood Cancer Awareness Month, which is why it was a gold theme.
It was our honour to have Alfe, Sophie and James attend the dinner and receive their Superstar Awards.
All three children have been affected by Cancer and they truly are Superstars ♥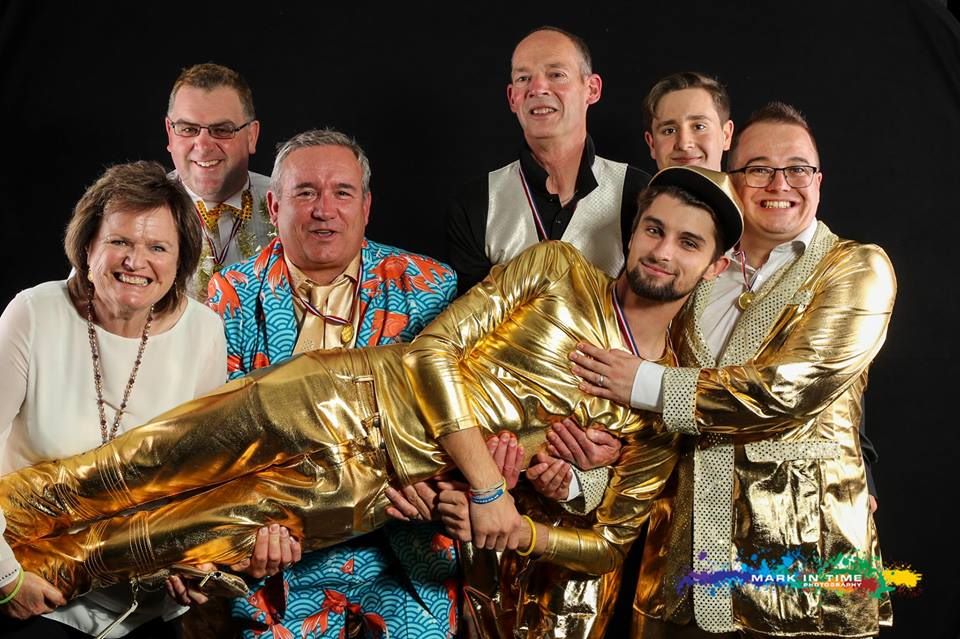 Thank you to Mark in Time Event Photography for taking all these beautiful photo's of the awards and of our guests.
If you had your photo taken at the event, and didn't get chance to purchase your photo's, you can order them through their website here: http://markintimephotography.co.uk/Store/2017-events/charity-events/
Thank you to our Sister, Helen for making the stunning table centrepieces ♥
Thank you to Steph who attended the dinner on behalf of The Brain Tumour Charity ♥
Finally, our heartfelt thanks to everyone who attended the evening and helped raise an incredible £6368.83 for Alfie Bear's Journey Fund - The Brain Tumour Charity. We hope to see you all again next year ♥