Alfie's Memorial Bench
Posted on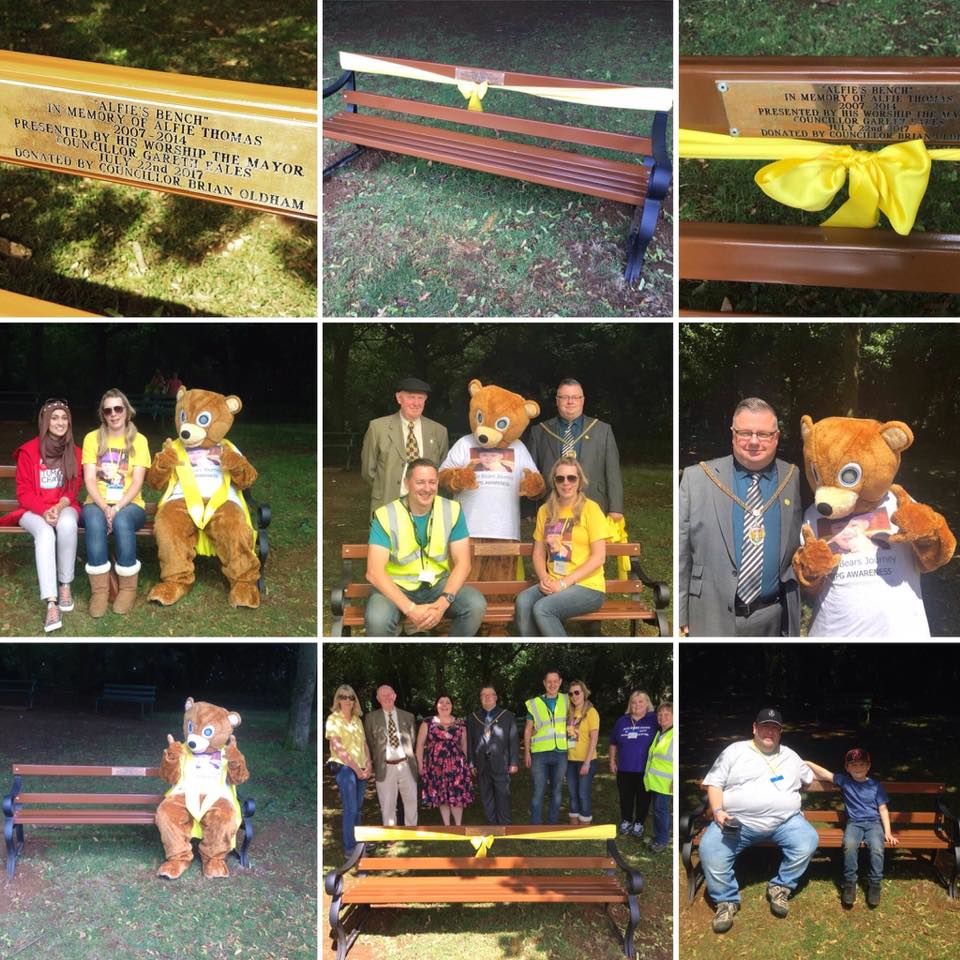 During Alfie Bear's Picnic, the Mayor, Cllr. Gareth Eales unvailed Alfie's memorial bench which is overlooking Hunsbury Park playarea.
The beautiful bench was kindly donated by the lovely Cllr. Brian Oldham.
Both the Mayor and Cllr, Brian Oldham said a few words at the special dedication to our little boy.
In an earlier conversation with Brian, he told me that he wanted something the whole community could use and enjoy, but also a lasting memorial for Alfie Bear.
Myself and Danny as well as our family, are extremelly touched by this beautiful memorial, in the park that our Alfie loved so much, and would like to send our warmest thanks to Brian and thank him for his continued support ♥