Message from the Mayor - Can you help?
Posted on
Please help the Mayor and get in touch if you or someone you know can display one of our charity collection boxes in a public place or a place with high footfall, so bars, restaurants, shops, workplaces, staff canteens etc.
If you think you can help, please email: [email protected] and the Mayor will arrange a personal delivery to you.
Many thanks for your support!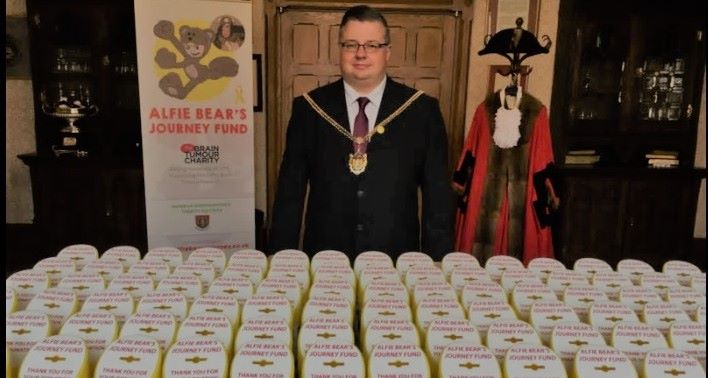 Special thank you to the Mayor, Cllr. Gareth Eales for kindly having all these charity collection pots produced in aid of Alfie Bear's Journey Fund.
northamptonchron.co.uk/news/can-you-host-a-charity-box-for-northampton-s-mayor-1-8067896