A Big Milestone for Alfie Bear's Journey
Posted on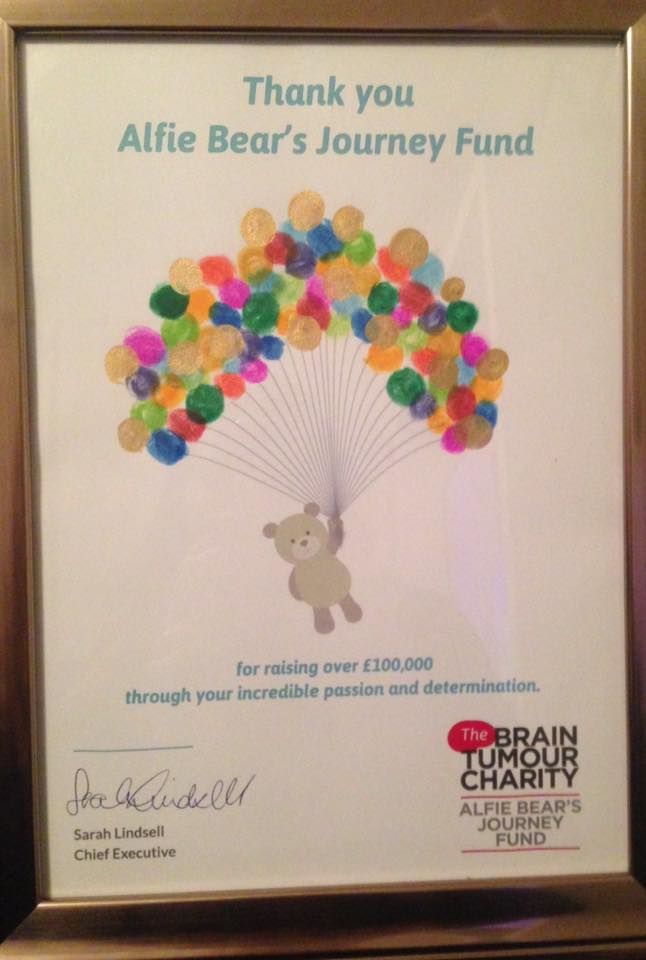 Myyself, Danny and Graham enjoyed visiting everyone at The Brain Tumour Charity office, where we spoke about Alfie's Journey.
While we were there, we was presented with this beautiful certificate. We proudly accepted it on behalf of everyone who has and continues to support Alfie Bear's Journey Fund.
Through your incredible events, challenges and contiued support we have raised over £100,000 which will be going directly to DIPG Research in our Alfie Bear's memory and to help future children affected by this devestating prognosis.
We will be announcing the DIPG Research projects we have chosen during our anual dinner in September. We wanted to share this with you all and give our heartfelt thans for your support, it truely means the world to us.
Thank you to everyone at The Brain Tumour Charity for their ongoing support and making us feel so welcome. We received some very touching messages after our meeting, it was lovely to hear from you all, thank you.
Dear our precious Angel Alfie. Your courage and determination as well as your huge smile and zest for life inspires us always. You will never be forgoten baby. We will continue to be your voice and together we will continue your fight. Always in our hearts ♥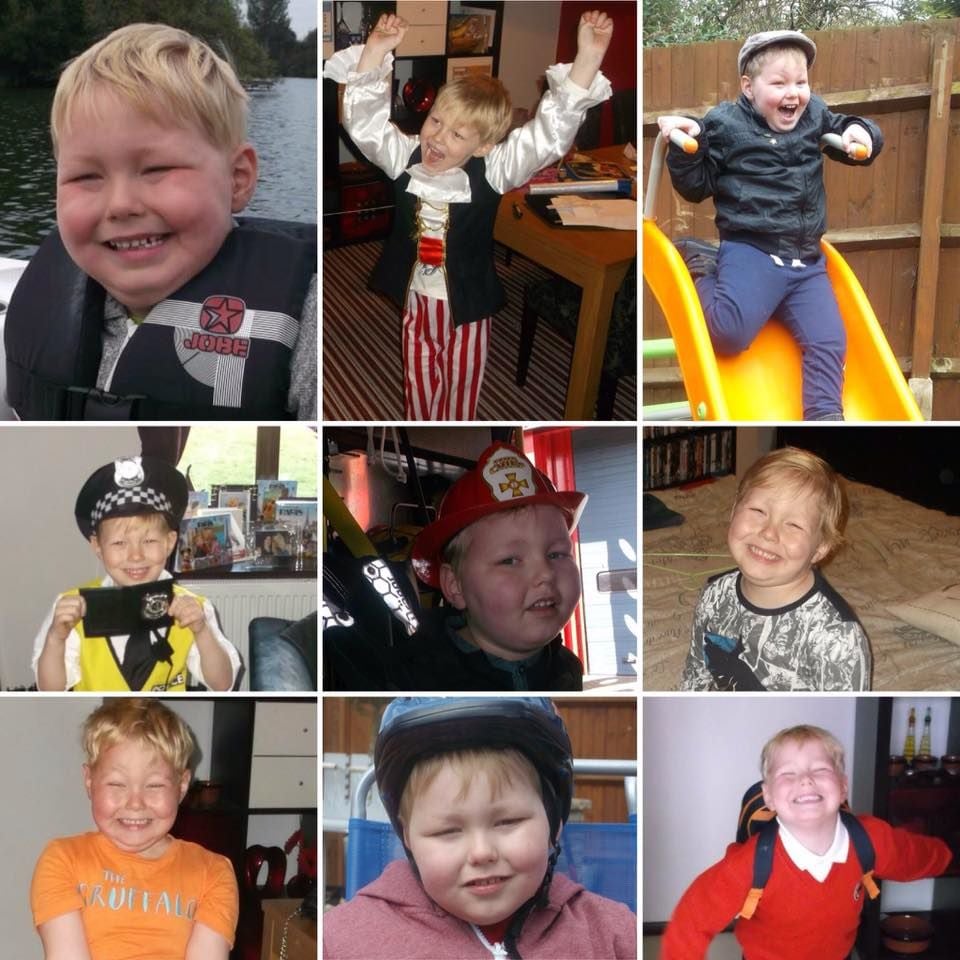 A message from The Brain Tumour Charity.. "Alfie Thomas is forever 6. He passed away in June 2014, less than a year after being diagnosed with a DIPG brain tumour.
His family refuse to believe that outcomes will be the same for children like Alfie in the future, and have been fundraising tirelessly to support our work, setting up Alfie Bear's Journey Fund with us.
Today we are beyond proud to say they have now raised over £100,000 inspired by their precious 'Alfie Bear'.
Zoe, Danny. Tyronne, Ryan and all your friends and family, we can't thank you enough. "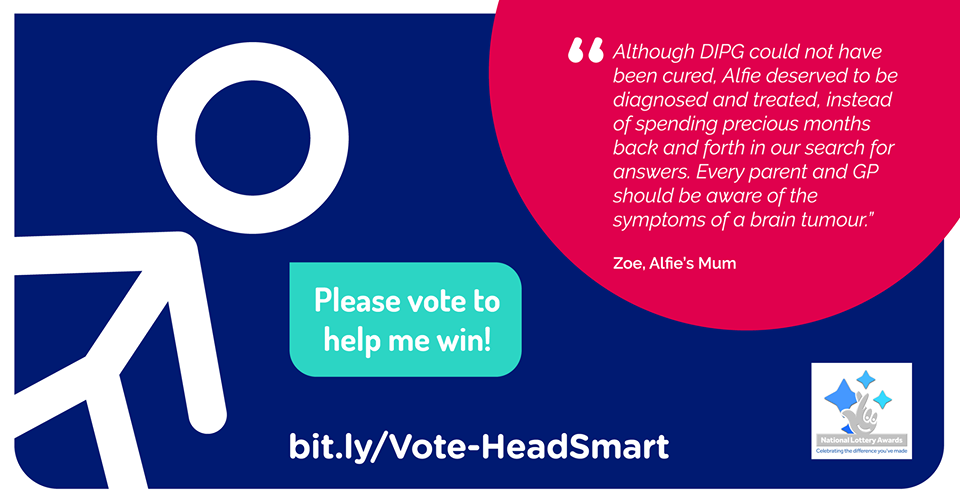 A message from HeadSmart... "Alfie was diagnosed with a brain tumour in July 2013 after months of symptoms including balance and co-ordination problems, sleep disturbance and abnormal eye movements. He sadly died less than a year later.
Alfie Bear's Journey Fund now support HeadSmart to ensure other children are dagnosed as early as possible. Zoe, Alfie's Mum, said: If we had access to a HeadSmart card at that time, I would have seen that Alfie had many of the symptoms. I cpuld have shown the GP and perhaps my concerns would have been taken more seriously.
HeadSmart is not only helping to reduce the chances of a child developing long-term dissabilities and, in some cases, saving lives, it's giving families precious time together.
Please join Zoe, and Alfie's family, and support HeadSmart by voting for us to win a National Lottery Award: bit.ly/Vote-HeadSmart
* You can also vote by calling 0844 836 9693 - Calls cost 5p max, plus network operator access charge.