Going Gold at Northampton Carnival 2017
Posted on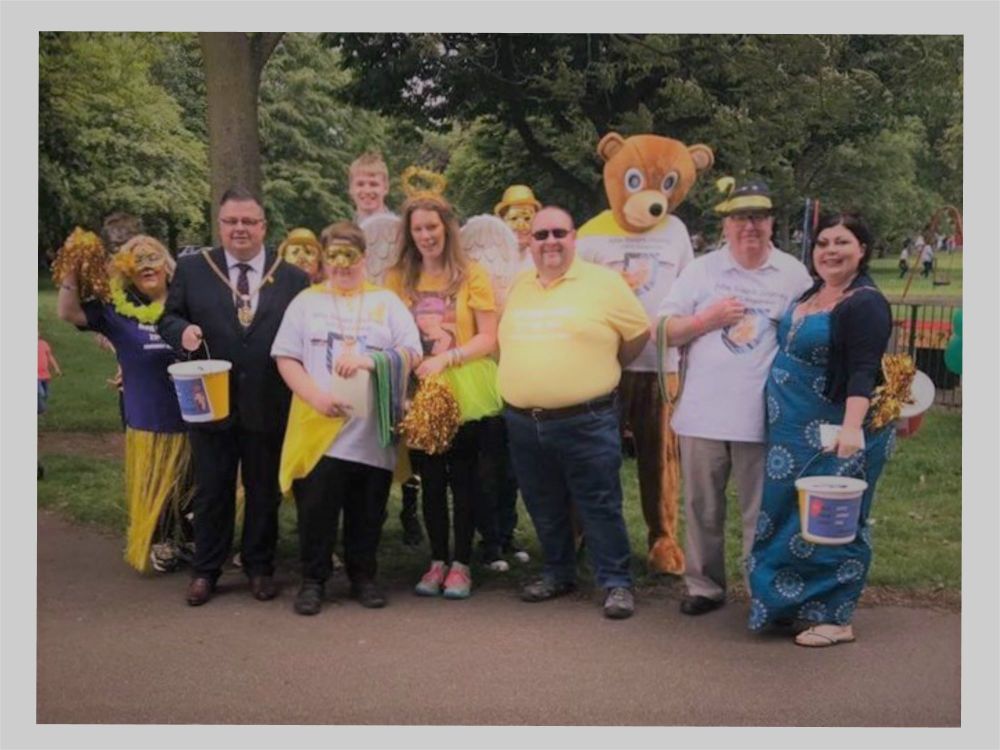 Today we attended the Northampton Carnival dressed in Gold to raise awareness of Childhood Cancer. As well as our Super Bear, we had a gold Angel, Warrior and Superheroes to represent all children affected by this devestating disease.
The carnival is such a wonderful occasion and the costumes, music and floats were all amazing.
We were very honoured to have the opportunity to lead the parade with the Mayor and Mayoress.
Special thank you to Morcea and the Mayor and Mayoress for inviting us along, we all had a fantastic time.
A big thank you my Dad, Graham & Chrissie, Evan, Ty, Ryan, Rhys, Toby, Neve, Val and Anne for all their help on the day, they all looked fantastic in Gold!
Thank you to Charlie for coming out early to do our face-painting.
Thank you to everyone who kindly donated and helped us raise a fantastic £178.37 to support DIPG Research ♥
Northampton Carnival 2017