The Mayor of Northampton Supports Alfie Bear's Journey
Posted on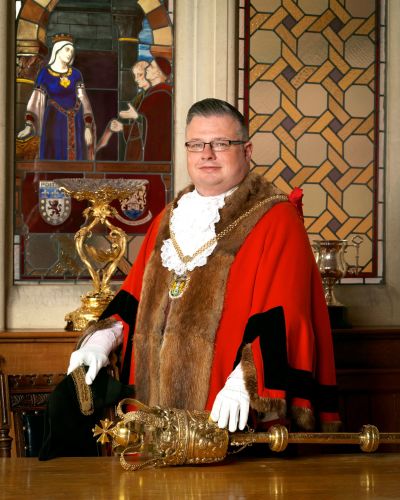 Firstly we would like to congratulate the Mayor, Councillor Gareth Eales on becoming the 777th Mayor of Northampton.
We are extremely honoured that the Mayor and Mayoress, Cllr. Gareth and Terrie Eales have chosen to support our Alfie Bear's Journey Fund – The Brain Tumour Charity during their year In office.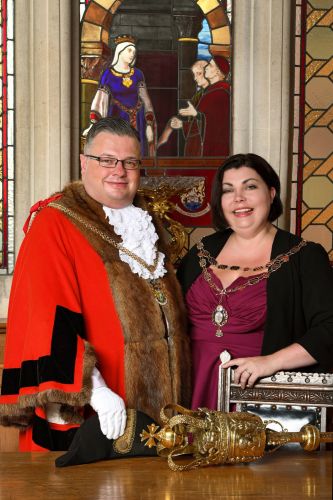 We first met the Mayor and Mayoress back in July 2016, when they both kindly attended Alfie Bear's picnic. We talked about our Alfie's brave battle with Diffuse Intrinsic Pontine Glioma (DIPG), explained why we set up Alfie Bear's Journey Fund and told them of the ground-breaking work that The Brain Tumour Charity does to support those affected by Brain Tumours.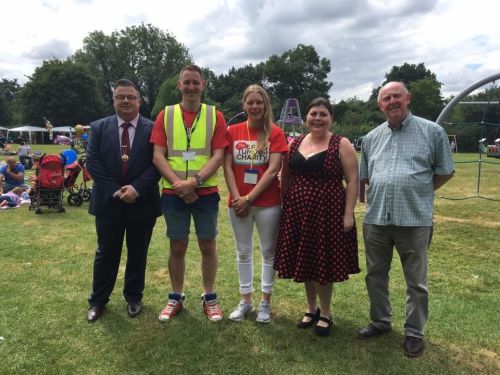 Earlier this year, we received a very touching letter from the Mayor, where he said;
"Alfie Bears Journey is a wonderful charity both in raising awareness and funds to further future research and sharing the power of Alfie's legacy."
It is wonderful to know, that our Alfie Bear continues to make a difference and touch people's lives.
I, Danny and the boys, as well as everyone from Alfie Bear's Journey Team and The Brain Tumour Charity would like to express our heartfelt thanks to the Mayor and Mayoress for their support and dedication to our cause.
About Our New Mayor
After starting his career at Royal Mail in 1996, working the night shift as a mail sorter, Gareth was elected by his colleagues as a trade union official. Gareth then took up a full-time role with the Communications Workers Union 12 years ago.
More recently, Gareth turned his attention to the area in which he grew up, and still resides in today, Spencer. Since 2011, Gareth has represented the area as a Ward Councillor for the Borough Council and he also became the Dallington Spencer Division Councillor for the County Council in 2013.
Gareth draws many parallels between his day job and being a Councillor as he feel both provide opportunities to help people and tackle injustice.
As part of these roles Gareth has focused on strenuously campaigning for improvements to his elected area, Highways being a major focus. The resolution of the infamous Gladstone Road 'rumble strips', after a three year long campaign, typifies his indomitable approach.
Gareth gets a lot of support in his endeavors from his wife, and fellow Borough Council Ward Councillor (Kings Health), Terrie Eales.
Gareth and Terrie were introduced by mutual friends in 2010 and went on to marry in Las Vegas the following year.
As Mayor and Mayoress, Gareth and Terrie plan to hold many event and activities for a local charity that they were introduced to during one of their first duties as Deputy Mayor and Mayoress – Alfie Bear's Journey Fund - The Brain Tumour Charity.
Councillor Gareth Eales said:
"I am incredibly honoured to become the 777th Mayor of Northampton. During my year in office I look forward to talking to people from many different walks of life and learning about their views on Northampton. I have lived my whole life in Northampton but I still meet people who surprise me and are able to teach me something new about our wonderful communities."
"As Mayor, I will have a unique opportunity to see my hometown through different eyes. The Mayoress and I very much look forward to embracing the next twelve months and hope to make it count."
"One of my first engagements as Deputy Mayor was to attend Alfie Bear's Picnic, the annual fundraising event. The event was so well-organised and had so much heart that the memory of it really stuck with me. When it came to choosing my Mayor's charity I knew this local cause would be a very worthy cause."
"I will be holding fundraising events throughout the years and hope you will be able to join me in supporting this fantastic charity."
If you would like to contribute to the Mayor's charity or find out more about the Mayor's activities, please contact the Mayor's Office at the Guildhall on 01604 837804 or email [email protected]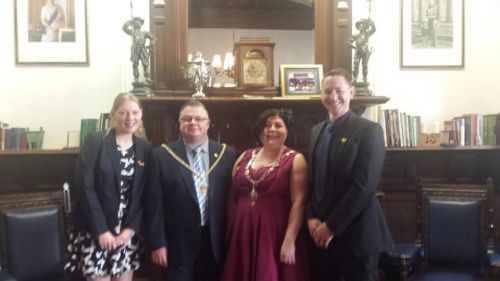 Today, we were excited to attend the Annual Council where we saw Cllr. Gareth Eales, sworn in as the 777th Mayor of Northampton.
You can now watch the live video, by visiting the Mayor's official Facebook page: https://www.facebook.com/MayorOfNorthampton/