Matt's 4 Deserts Namibia Challenge 2017
Posted on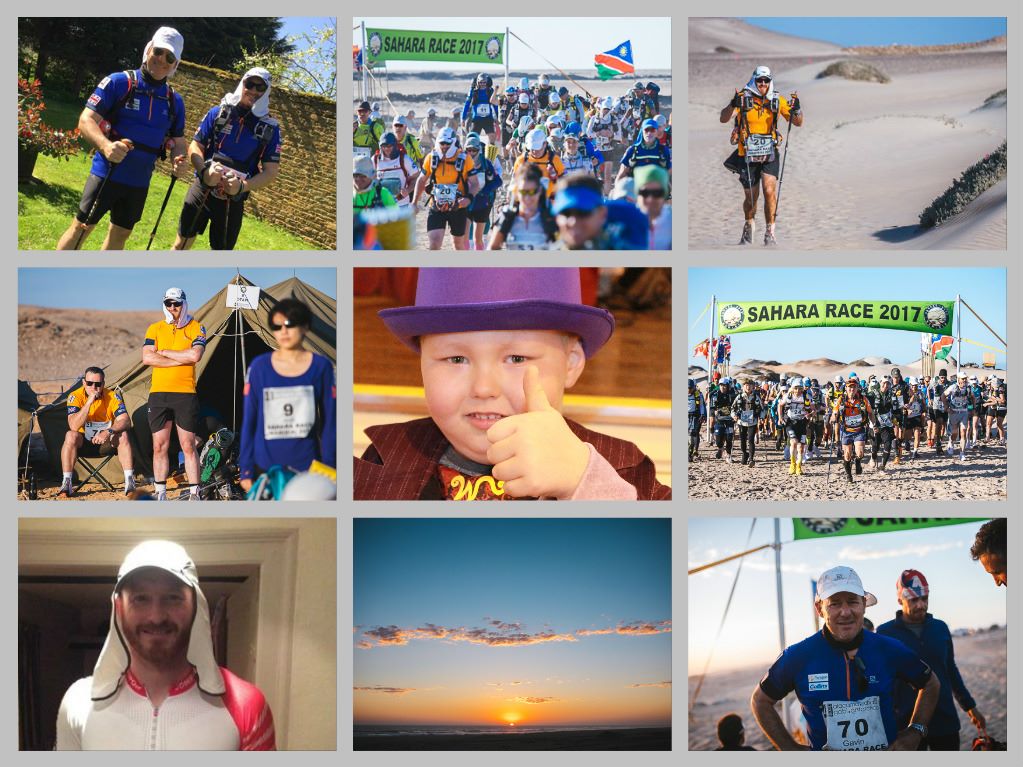 When we heard Danny's colleague, Matt Flowers was taking on the 4 Deserts Namibia Challenge in support of Alfie Bear's Journey we were very excited.
The challenge also known as 'The Sahara Race' is extremely tough and we are overwhelmed that Matt took on this incredible challenge to support us.
A bit about the challenge..
The 4 Deserts is the world's leading rough-country endurance footrace series. A unique collection of world-class events that take place over 7 days and 250 kilometers in the largest and most forbidding deserts on the planet.
Competitors are challenged to go beyond the limits of their physical and mental endurance. Racing self-supported in the most inhospitable climates and formidable landscapes, they must carry all their own equipment and food and are only provided with drinking water and a place in a tent each night to rest.
The 4 deserts takes competitors on a journey through the driest, hottest, coldest and windiest places on earth, testing their limits both physically and mentally.
Matt's Challenge 2017
On the 30th April, Matt and his friend Gavin began stage one of the 4 Deserts challenge. Matt completed it in just under 7 hours. Wow!
The following day, Matt completed stage two in just under 8 hours and day 3 he completed in 10hrs 24mins.
Sadly, Matt had to withdraw from stage 4 due to the extreme heat. We were pleased to hear from the organisers, that Matt was doing well and helping out on camp.
We would like to say a heartfelt thanks to Matt for taking on this incredible challenge in support of our Alfie Bear's fund and congratulations and respect to him for completing 3 marathons in the hot desert which we can only imagine was extremely tough. We hope he is recovering well.
Matt's friend Gavin Pilcher has just finished stage 6, congratulations to Gavin. We also hear that it was Gavin's birthday while they were away, Happy Birthday Gavin!
Matt has raised an incredible £1,320 for Alfie Bear's Journey Fund - The Brain Tumour Charity. Amazing! If you have been inspired by Matt's challenge and would like to donate, his page can be found here: https://www.justgiving.com/fundraising/Matt-Flowers
You can also view photo's and full results on the 4 deserts webiste found here: http://www.4deserts.com/sahararace
Sending our best wishes to Matt and Gavin.
Hope you had a safe trip home guys ♥