The Brain Tumour Charity Supporter Group Video
Posted on
We were excited to have Ayesha and Matt from The Brain Tumour Charity attend Alfie Bear's Picnic last year.
During the picnic, they were taking photo's and filming for a feature video on supporter groups, showing how they come together to raise critical funds and help make a difference to future people diagnosed with this devestating disease.
We are honoured that they chose to feature Alfie Bear's Journey Fund along with the amazing 'The Brain Tumour Warrior Fund'
Please watch the video for more of an insight into what we and Angela from The Brain Tumour Warrior Fund have been doing to support those affected.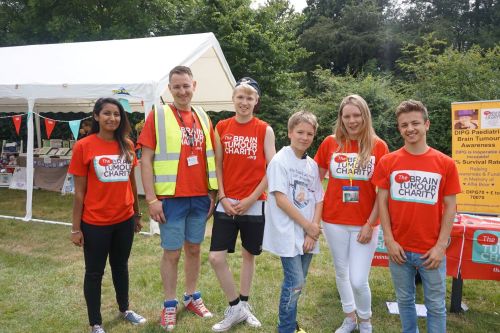 The Brain Tumour Charity said:
"This year alone Supporter Groups will raise in excess of £1,000,000 to help us reach our goals of halving the harm caused by brain tumours and doubling survival. Thank you too all our groups, and each and every fundraiser. Together we can beat brain tumours."

Find out more about setting up a Supporter Group here: bit.ly/OurSupporterGroups
Big thank you to The Brain Tumour Charity for featuring Alfie Bear's Journey Fund and highlighting our Alfie's story ♥