HeadSmart Launches New Campaign
Posted on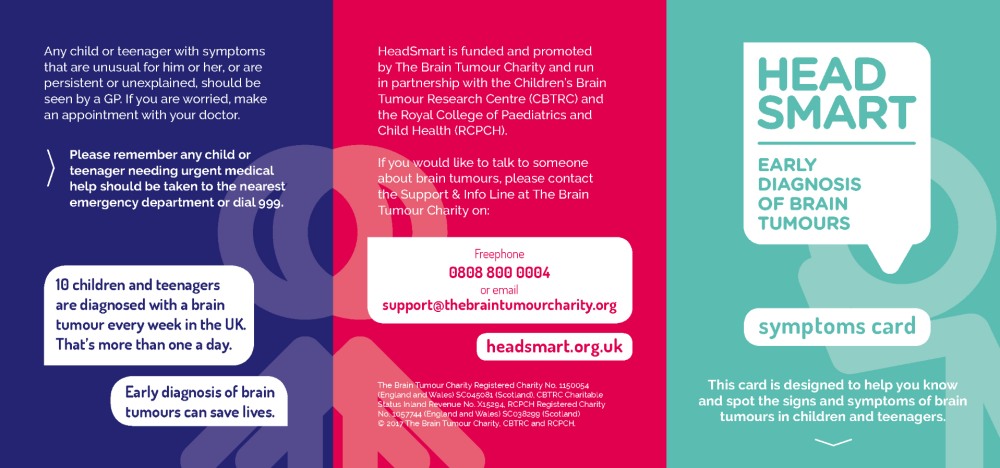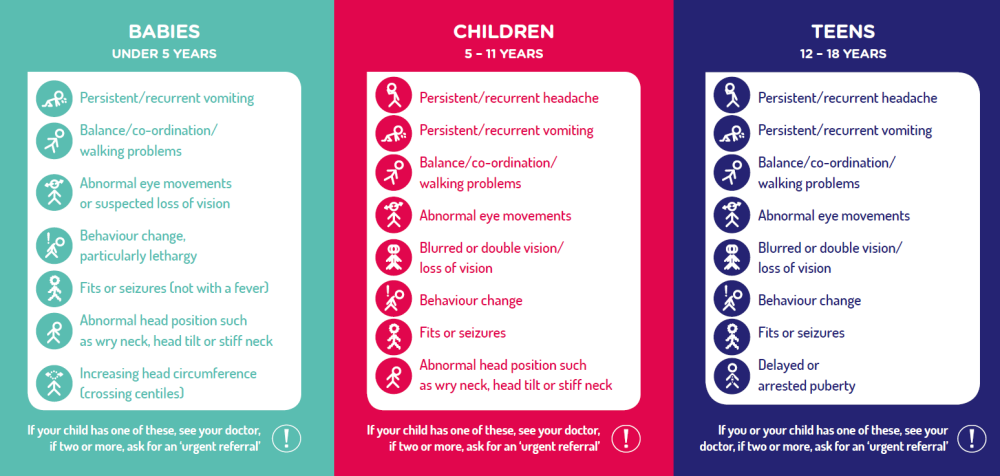 HeadSmart have relaunched their campaign today, to bring down childhood diagnosis times in the UK.
We both fully support and back the HeadSart campaign, which is run by The Brain Tumour Charity.
HeadSmart have already helped cut the average diagnosis times for a childhood brain tumour in the UK from more than 13 weeks to 6.5 weeks. Today, sees the launch of a new drive to bring that figure below 4 weeks, in order to save lives and reduce the long-term disability caused by childhood brain tumours.
It will focus closely on healthcare professionals, parents and teenagers in a bid to ensure young patients with possible brain tumour symptoms are refered for specialist help as quickly as possible.
HeadSmart is such an important campaign and one we whole heartedly support. When Alfie became unwell, we had no idea what was wrong with our little boy. Despite numerous visits to the Doctors and hospital, Alfie went undiagnosed for months.
As his Mum, I knew something was not right with Alfie and I began to feel frustrated that we still did not have any explanations for his symptoms. In July 2013, we took Alfie into the hospital and refused to leave until something was done for our Son.
We did not know it then, but Alfie had 6 symptoms of a brain tumour.
Later that day, Alfie was taken in for a scan which revealed a large tumour on his brainstem.
I still remember the fear and heartbreak when we were later told that it was DIPG and it was terminal. Alfie was just 5 years old.
If we had access to a headsmart card at that time, we would have seen that Alfie had many of the symptoms.
We could have shown the GP and perhaps my concerns would have been taken more seriously.
Although DIPG could not have been cured, Alfie deserved to be diagnosed and treated, instead of spending precious months back and forth in our search for answers.
Every parent and GP should be aware of the symptoms of a brain tumour.
The HeadSmart cards are vital to raising awareness of the symptoms and helping save lives.
The HeadSmart campaign, which includes pocket-sized symptom cards and a website, lists the warning signs of a brain tumour in babies, children and teenagers. These include vomiting, balance problems and unusual eye movements.
Newly added symptoms, after a review of all the evidence showing the most common signs of childhood brain tumours, include increasing head circumference in under-fives and loss of vision across all ages.
The new campaign also includes an icon named Sam. Each of the ten key childhood brain tumour symptoms is represented by Sam in a different, easily recognisable form.
Hayley Epps, campaign manager for The Brain Tumour Charity, said: "Brain tumours kill more children in the UK than any other type of Cancer. HeadSmart had two aims: to save lives and reduce long-term disability by bringing down diagnosis times.
"Relaunching the campaign will help us to achieve these goals by alerting more healthcare professionals, parents and young people to the signs and symptoms of the disease.
"Alfie's story shows very clearly why HeadSmart is so important. We are very grateful to his family for their support."
HeadSmart is being formally launched today (Jan 16) at the Royal College of General Practitioners in London, where Doctors will take part in a workshop to learn about the signs and symptoms of childhood brain tumours.
HeadSmart is run as a partnership between The Brain Tumour Charity, The Children's Brain Tumour Research Centre and the Royal College of Paediatrics and Child Health.
Get HeadSmart and visit: https://www.headsmart.org.uk/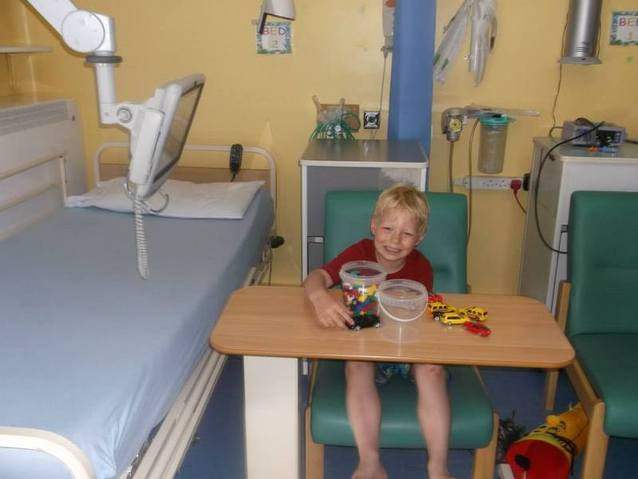 (Alfie on the day he was diagnosed, July 2013)