Bluelight Boxing Event 2016
Posted on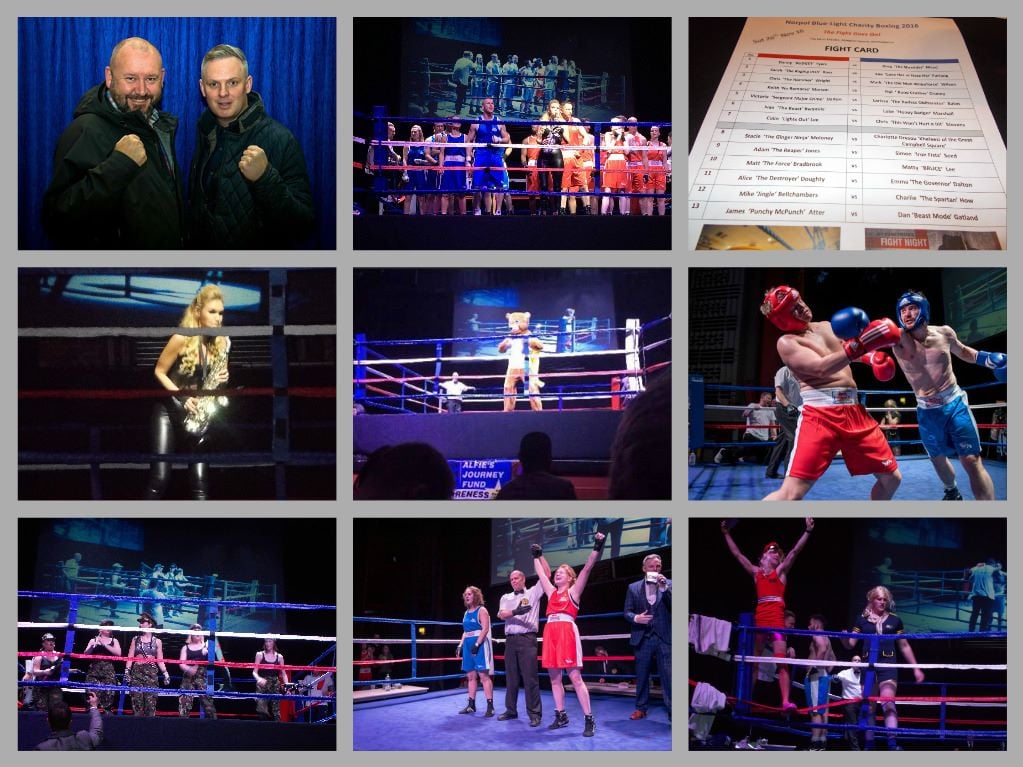 The annual Norpol Blue Light Boxing show was held at The Deco on the 26th November 2016.
It was such an amazing night, with a full auditorium!
The evening raised an incredible £9,496.27 for Alfie's Journey Fund (The Brain Tumour Charity)
Our heartfelt thank you to Alan Dyer and Ash Turner for their continued support of Alfie's Journey Fund. and for working tirelessly to put the third Bluelight Boxing event together.
They certainly pulled out all the stops this year. The event kicked off with show girls and magicians and a fun photo booth.
The fighters were played into the ring at the beginning by Sarah, and her amazing saxophone performance.
Ash was amazing as always as compere for the evening.
The auditorium fell silent while Alfie's awareness video was played, helping to raise much needed awareness of DIPG, to a wider audience.
A huge thank you to everyone who helped and supported the evening, we really do appreciate all your support ♥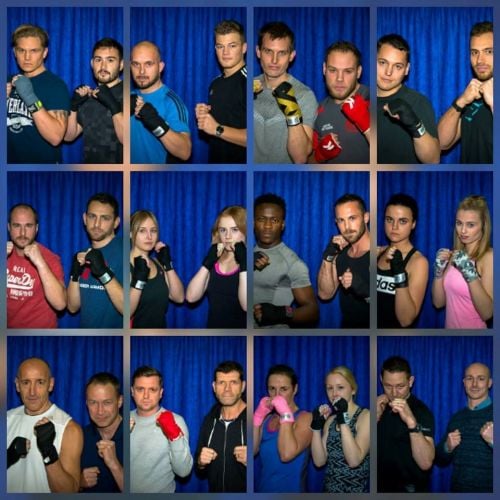 Huge respect and our warmest thanks to the 26 fighters from Northants Police, who gave up months of their free time and trained hard.
Both, their entrances and their fights were extremely entertaining!
Many of them had never boxed before, and it takes a lot of courage and determination to step into that ring in front of hundreds of people!
We are honoured that they chose to support Alfie's Journey Fund #TheFightGoesOn
The Fighters
Danny 'Budget Tyers Vs Greg 'The Shredder' Mead
Sarah 'The Raging Irish' Ross Vs Zoe 'Love Her or Hate Her' Furlong
Chris 'The Hammer' Wright Vs Mark 'The Old Man Wilboforce' Wilson
Keith 'No Remorse' Morson Vs Phil 'Bone Crusher' Croney
Victoria 'Sergeant Major Crime' Dalton Vs Larissa 'The Badass Obliterator' Bates
Ivan 'The Beast' Bwamiki Vs Luke 'Honey Badger' Marshall
Colin 'Lights Out' Lee Vs Chris 'This Wont Hurt a Bit' Stevens
Stacie 'The Ginger Ninja' Moloney Vs Charlotte Dresou 'Khaleesi of the Great Campbell Square
Adam 'The Reaper' Jones Vs Simon 'Iron Fists' Seed
Matt 'The Force' Bradbrook Vs Matty 'Bruce' Lee
Alice 'The Destroyer' Doughty Vs Emma 'The Governor' Dalton
Mike 'Jingle' Bellchambers Vs Charlie 'The Spartan' How
James 'Punchy McPunch' Atter Vs Dan 'Beast Mode' Gatland
Personal Mention
I would like to say a special thank you to our Danny, who stepped in the ring for the second year, to fight in memory of Alfie Bear and for all children affected by DIPG. I know that Danny finds the evening overwhelming, particularly after the awareness video is shown, but he dances in wearing the official Alfie Bear mascot and does Alfie and all of us proud. Alfie Bear would be so proud of his Daddy, and he would probably have a good giggle at his dance moves too ;-)
Prizes
Thank you to everyone who kindly donated raffle and auction prizes. Special thank you to Becky from Northamptonshire Police, and her partner for organising two signed boxing gloves and photo's from the current IBF World Heavyweight Champion, Anthony AJ Joshua. Such an amazing prize!
Carol Ross
Carol Ross from Northants Police fought in last years Bluelight Boxing Event, and made quite an entrance :-D Carol was unable to fight this year, so instead she cooked for Team 2 and raised a wonderful £130 for Alfie's Journey Fund (The Brain Tumour Charity)
A big thank you to Carol for her support!
Chris Wright
Chris Wright fought in this years Bluelight Boxing show and also set up a Just Giving Page to help raise more money towards the night. Chris raised a fantastic £536.92 for Alfie's Journey Fund - The Brain Tumour Charity. Big thank you to Chris for stepping into the ring and helping to raise even more funds for future research.
Thank you to TinBox Media for putting this amazing video together. To see the video's of individual fights, check out the Bluelight Boxing Facebook page: https://www.facebook.com/Bluelightboxing/
Campbell Square Police Bar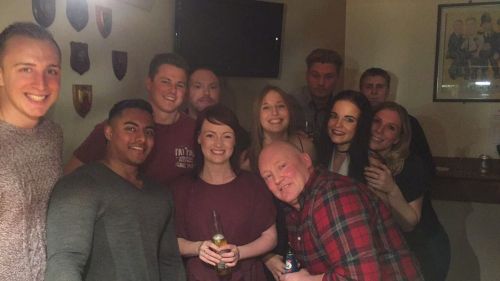 The Campbell Square Police Bar had their closing down night on the 28th October. They have kindly donated all proceeds from the night, including a silent auction to Alfie's Journey Fund (The Brain Tumour Charity).
The total raised was an amazing £1770.00!
Big thank you to everyone on the bar committee for kindly choosing to support us ♥