Take A Break Magazine - Letter to Alfie
Posted on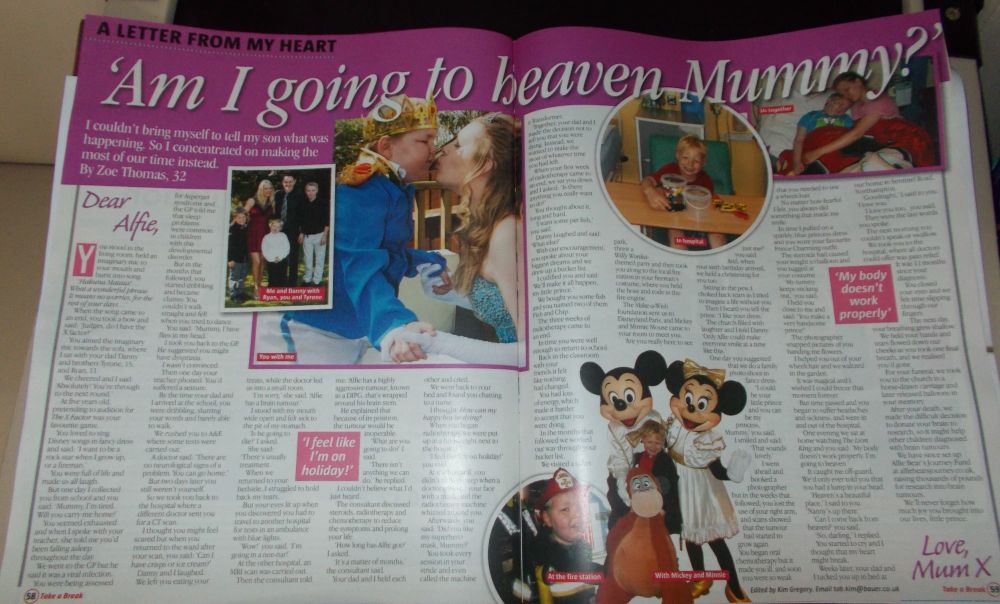 This weeks Issue 44' of Take A Break Magazine, features a letter from the heart to our precious Alfie Bear.
Although a sad letter, we hope that sharing Alfie's story in the magazine will help raise some much needed awareness of DIPG.
Special thank you to Kim at Take a Break for her patience and understanding when doing the interview, and for putting the letter together so beautifully.
The fee from the article is going to Alfie's Journey Fund (The Brain Tumour Charity)