House of Commons APPG on Brain Tumours
Posted on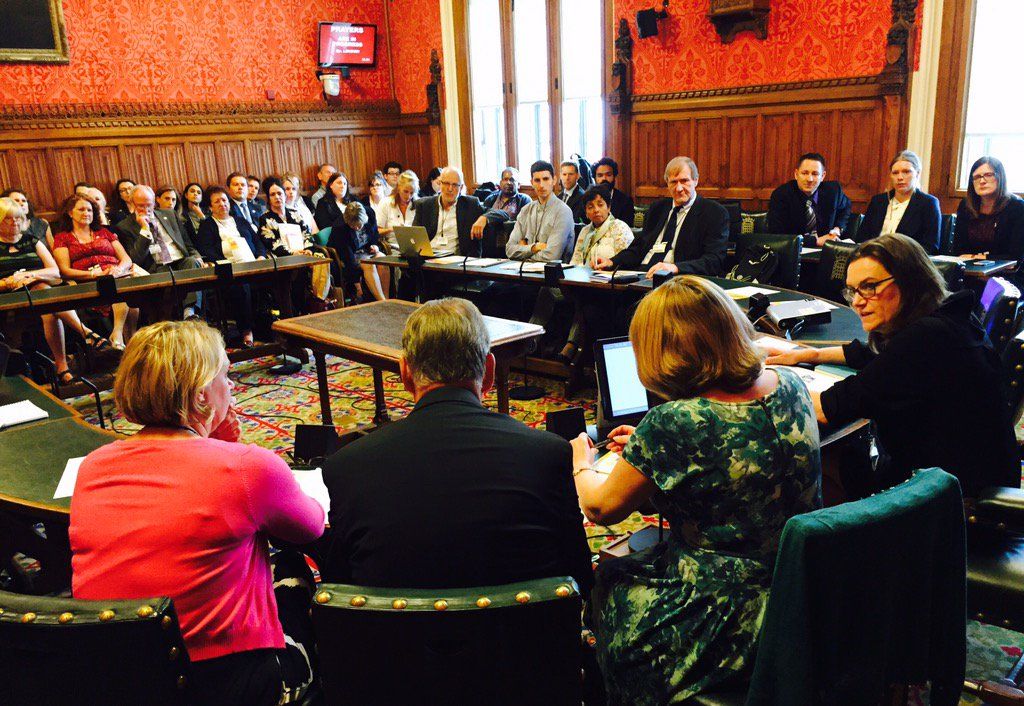 We attended the All-Party Parliamentary Group (APPG) on Brain Tumours at the House of Commons on the 13th July.
Thank you to The Brain Tumour Charity for inviting us!
The House of Commons committee published in April 2016, following a short inquiry into the topic of funding research into brain tumours, that was instigated by a e-petition launched by Maria Lester and the Realf family.
This was followed by a Westminster Hall debate in Parliament, where the Minister for Life Sciences, George Freeman MP, pledged that the Government needed to take action to address the issues identified in the committee's report and enquiry.
During the meeting, the chair of the committee, Helen Jones MP provided an update on how the committee will work with the department of health to carry out the recommendations in the report.
We met and heard from some amazing people all advocating for brain tumour research to be a national priority. It was also great to meet some fellow childhood brain tumour advocates while we were there.
There is still a long way to go, Helen Jones MP has said her committee will follow up on their report and make sure the Government follows through on its promises!