Alfie's Birthday Bash 2016
Posted on
Alfie's Birthday Bash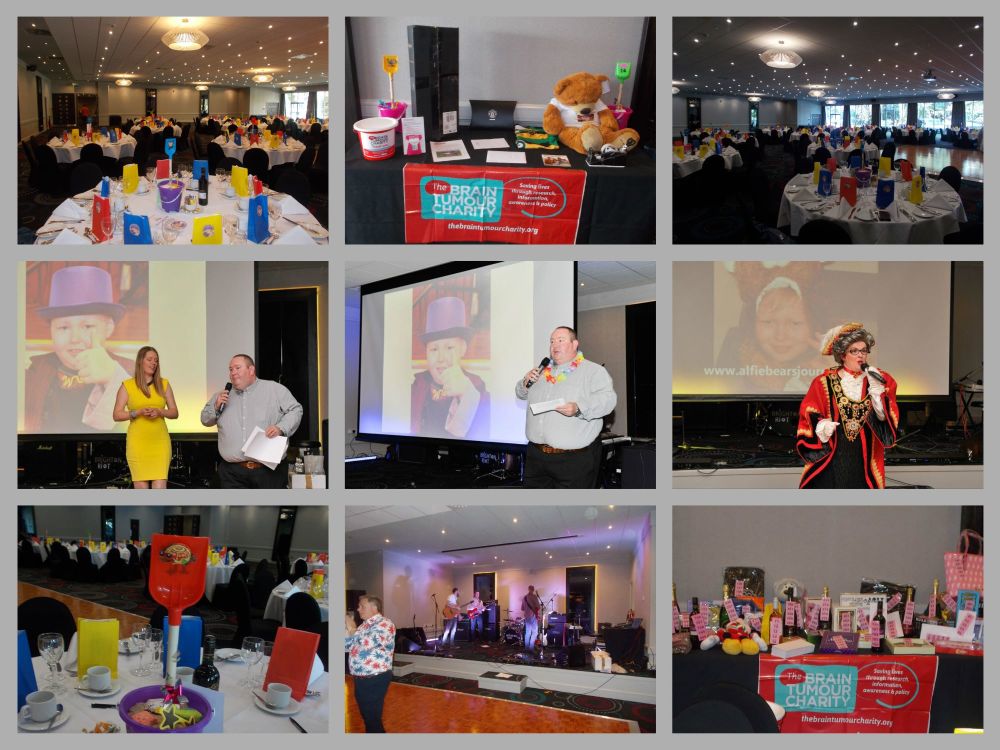 Alfie's birthday bash was incredible; and a beautiful way to mark what should hae been our Alfie Bear's 9th birthday.
It was lovely to see so many people wearing Alfie's favourite colours.
Our heartfelt thank you to Alfie's Uncle Graham, who works tirelessly to make sure the annual charity dinner is a success.
We know that this year, Graham wanted the evening to be extra special for Alfie's birthday, and it certainly was.
The Park Inn, Northampton was such a stunning venue, thank you to all the staff for making the evening run smoothly.
Thank you to Helen Turner for the amazing beach themed table centres, Christine Thomas for the party bags and Mick Turner for the table wine.
Thank you to Evan, Rhys and Ryan Thomas for helping to sell the raffle tickets.
Thank you to Mrs. Hawkins aka Karen Rogers, for being our compere for the night, she was absolutely wonderful, and the chubby bunny challenge was particularly entertaining.
Thank you to Jamie Docherty for an amazing show. Jamie wowed us all with his fantastic illusions.
Thank you to Brighton Riot for their amazing live music, which had everyone up dancing.
Thank you to Merlin Inflatables for the rodeo sheep which was enjoyed by all.
Thank you to Mark Eaton for his amazing photos.
During the evening, more awareness of DIPG was raised through the speeches and the awareness video, we also had a special presentation video for Dave Evenett & Kelvin Bull, who have taken on their third big Snowdon challenge this year, for Alfie's Journey Fund.
We also had the annual Alfie's Superstar Awards. Congratulations to everyone who received one this year.
Thank you to everyone who came along and supported the evening and helped raise an incredible £6,651 for Alfie's Journey Fund - The Brain Tumour Charity.
It was an emotional, yet incredible evening in memory of Alfie Bear ♥