Youth Ambition Awards 2016
Posted on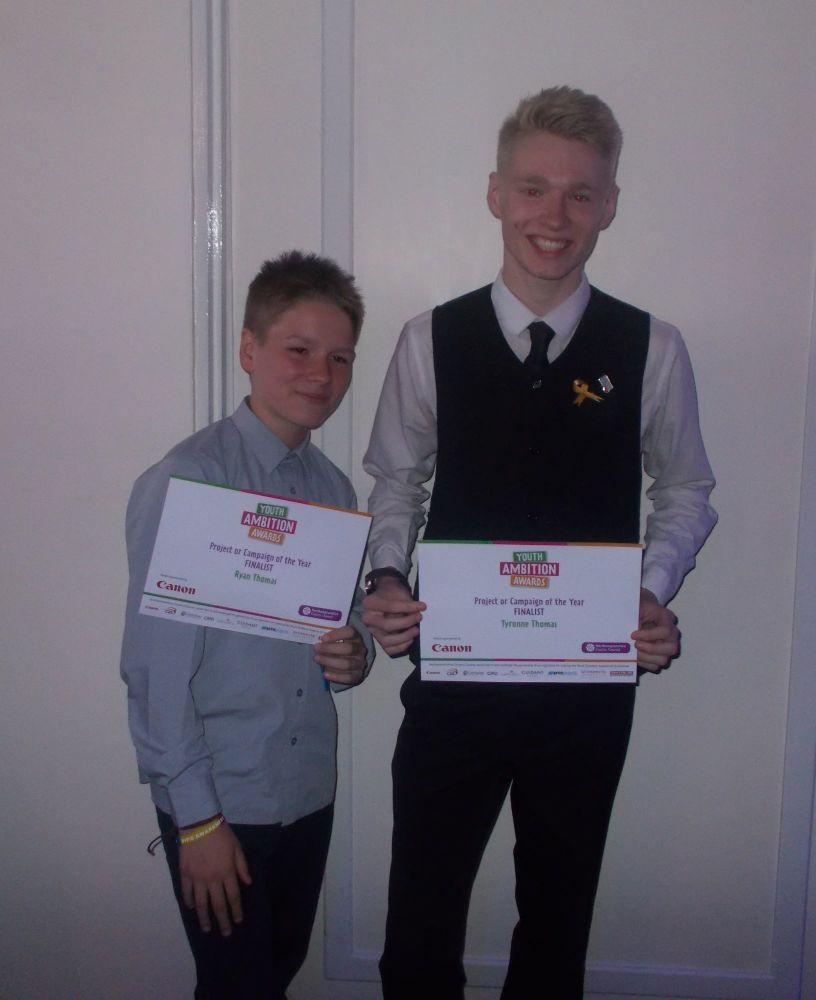 Tyronne and Ryan were so excited when they heard they were finalists in Northampton's Youth Ambition Awards 2016, and we couldn't have been more proud of them both.
They were in the 'project or campaign of the year'category for their fundraising and support of both the Children's wards and
Alfie's Journey Fund - The Brain Tumour Charity.
It was such an inspiring evening, with so many amazing causes and we also had the pleasure of cheering on our friend Alfe from Alfe's Cause .
Congratulations to all the finalists and winners of 2016.
A huge well done to our finalists Tyronne and Ryan and Alfe (Alfe's Cause)
So proud of them all for working hard to raise awareness of Childhood Cancer ♥