Alfie Bears Journey News
Posted on
Ewe Must Tri Harder Snowdon Challenge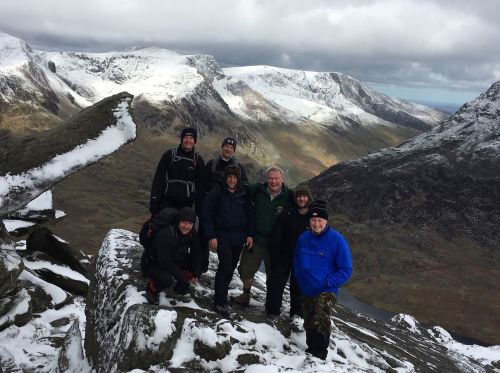 On the 16th April, Dave Evenett and Kelvin Bull set of to do their 3rd big Snowdon Challenge for Alfie's Journey Fund.
Due to the extreme weather conditions, it was not safe for Dave and Kelvin to do their challenge on day one, so instead they brought their day 2 challenge forward.
Along with the rest of the 'Ewe must be joking team' Dave and Kelvin set off to climb to the top of Tryfan via the North Ridge, then after a short decent, they climbed up Bristly Ridge before making their way to the Cantilever Stone.
The weekend turned out to be much harder due to the snow and cold weather, and was genuinely scary for them at times. Despite the weather not being on their side, they all incredibly carried on and completed the challenge safely.
We would like to say a huge well done and our heartfelt thank you to Dave, Kelvin and the team for their amazing efforts.
On the 19th May, Dave and Kelvin travelled back to Wales to complete their day one challenge, which we are pleased to report, they completed safely.
A huge thank you to them both for taking on this challenge in memory of Alfie, and raising a fantastic £2,195.00 for The Brain Tumour Charity - Alfie's Journey Fund. You guys are amazing ♥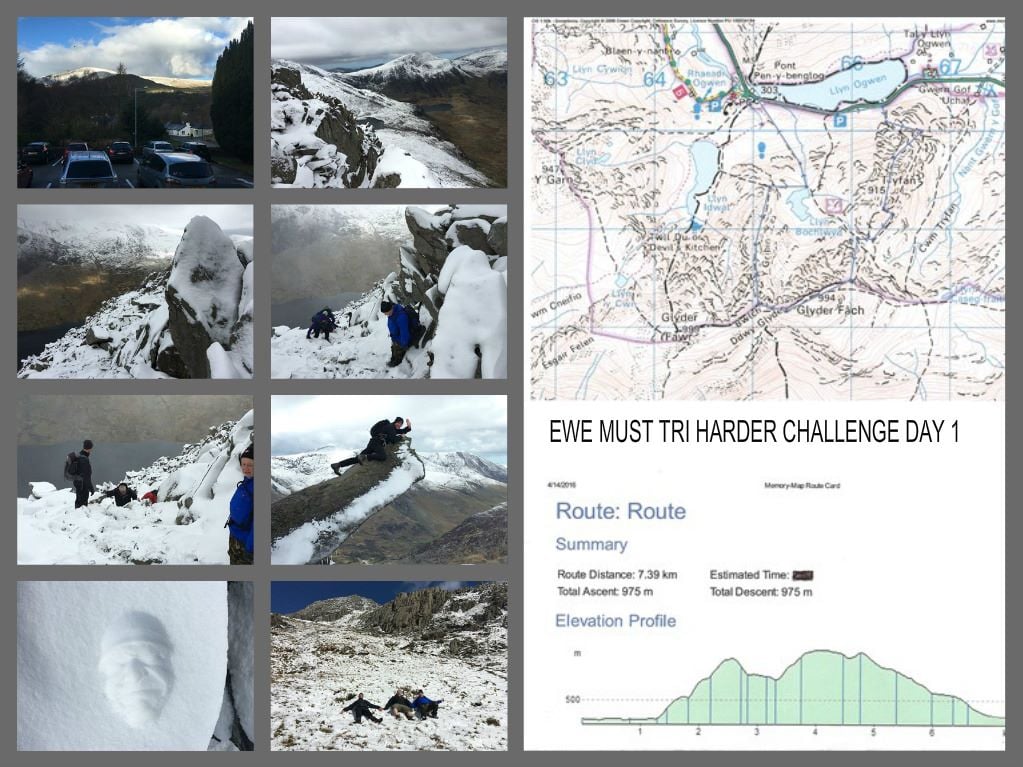 Knitting Nana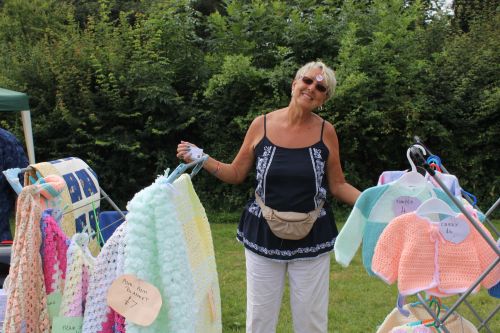 Alfie's Nana has been busy knitting some beautiful baby blankets, cardigans, hats and booties.
The baby wear has proved very popular, particularly at the bowling green.
Alfie's Nana has very kindly donated all proceeds from her knitwear to Alfie's Journey Fund, and has so far raised a wonderful £280
Big thank you from us ♥
Evan's Presentation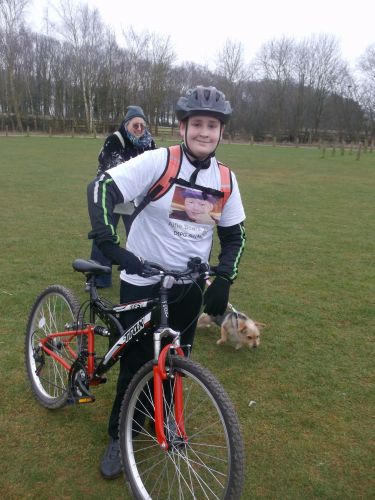 A while ago our amazing nephew, Evan, stood up in front of his whole school and gave a presentation about Alfie and the charity.
This was incredibly hard for Evan, and we are extremely proud of him.
As a result of his presentation, Montsaye Academy have chosen to support The Brain Tumour Charity - Alfie's Journey Fund this year.
Big thank you to Evan, and a big thank you to Montsaye Academy for choosing to support us ♥
NCS Team Titan Sponsored Walk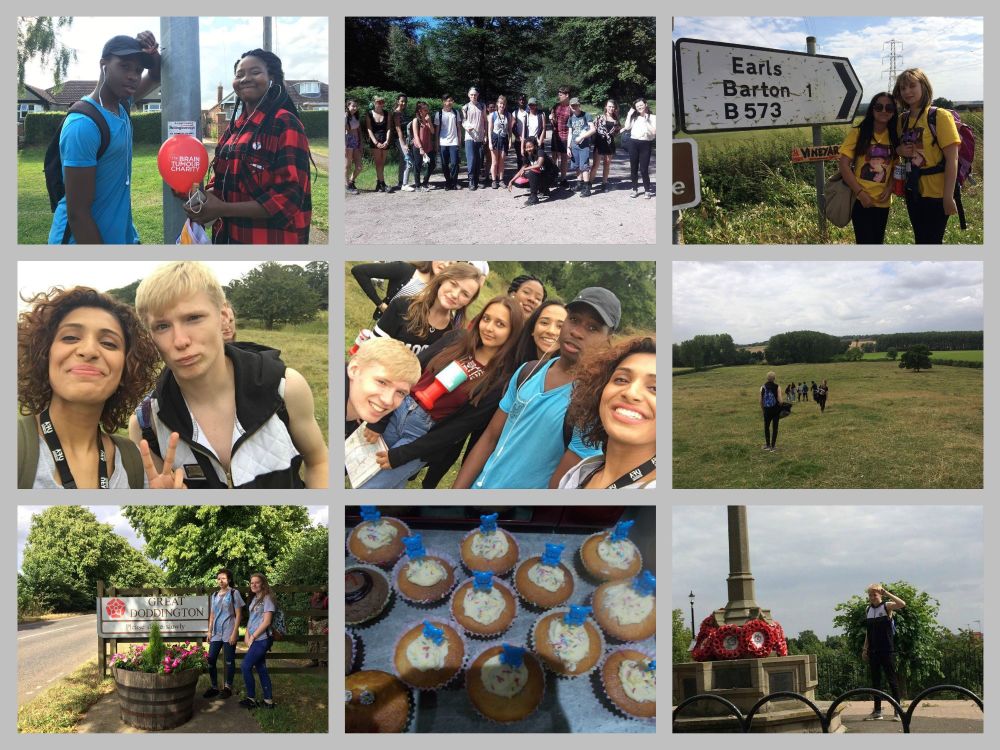 Our Tyronne and Team Titan at NCS organised a charity project as part of their help in the community week.
We are extremely grateful that they chose to support Alfie's Journey Fund (The Brain Tumour Charity)
Team Titan made and sold cakes and took part in a 12 hour sponsored walk, raising oer £600.
Well done to them all and a big thank you for their support ♥
Northampton Saints Summer Fair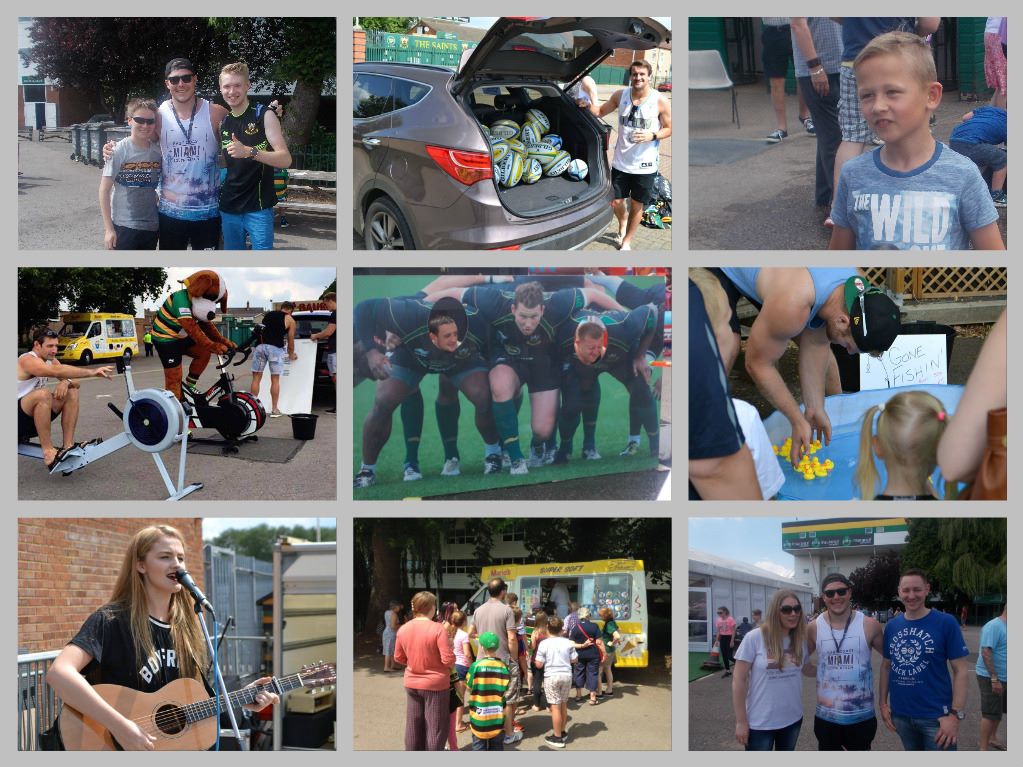 It was a fantastic day at the Saints summer fair on Saturday.
Lovely to see so many people there, and the team getting involved.
Our heartfelt thanks to Ethan Waller and the Saints team for supporting Alfie's Journey Fund (The Brain Tumour Charity) and kindly choosing us as one of the charities for this event.
We really appreciate all the hard work that went into the day, and the funds raised will make a huge difference to Paediatric Brain Tumour Research. A big well done to Ethan and the Official Northampton Saints squad, for putting on such an amazing day ♥