A Spooktacular Month For Alfie's Journey Team
Posted on
Most Daunted Live Production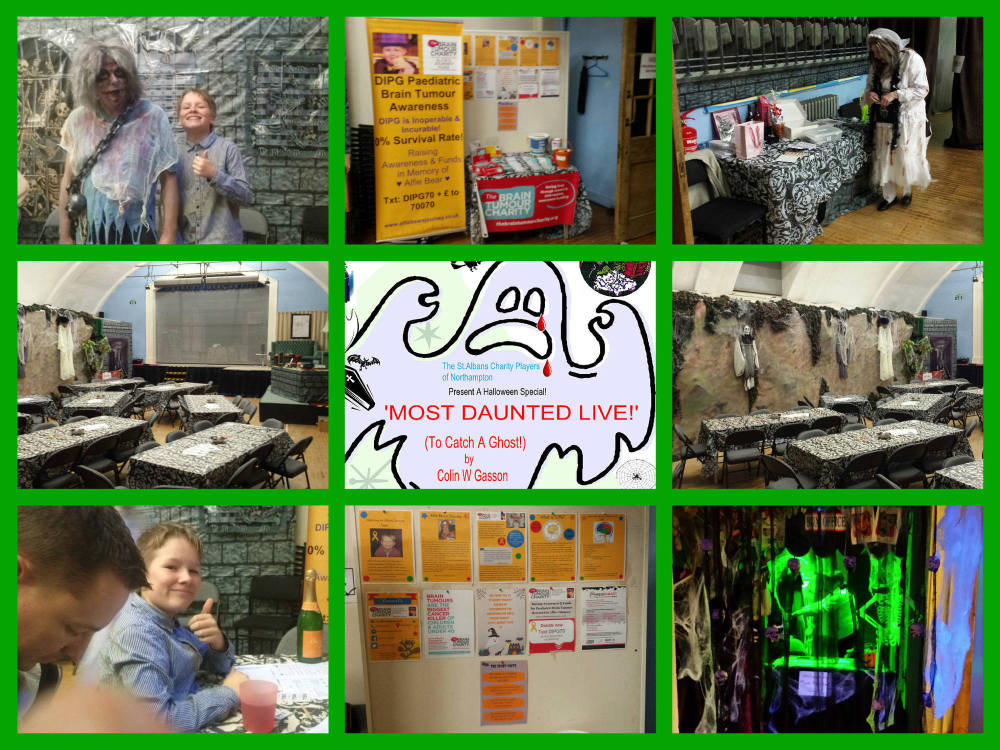 A while ago, Claire Ryan contacted us and told us that she had kindly nominated The Brain Tumour Charity - Alfie's Journey Fund to be one of the local charities supported by The St Alban Charity Players of Northampton.
We were very excited to learn that the St Alban's charity players had decided to donate half the proceeds from their productions to Alfie's Journey Fund this year.
We went down to meet Sandie and Claire on 25th October. The cast and set looked fantastic and we even got a sneaky peak down the creepy caves.
The production ran all week. We went to watch it on the 30th and was immediately spooked when one of the cast members appeared and started shaking the metal bars directly in front of the entrance. Even the ticket booth was eerie.
The stage was set up like a tv screen so from the audience it looked like we were watching them on the big screen.
One of our favourite parts was the 'Monster Mash' dance. And we won't forget the big unexpected bang that made us all jump out of our seats at the end ;-)
Big thank you to the St Alban Charity Players of Northampton for their support and for providing us with such an enjoyable evening during Halloween.
If you would like to learn more about The St Albans Charity Players of Northampton, please visit their website http://www.gafavgc.org.uk/
The Monster Ball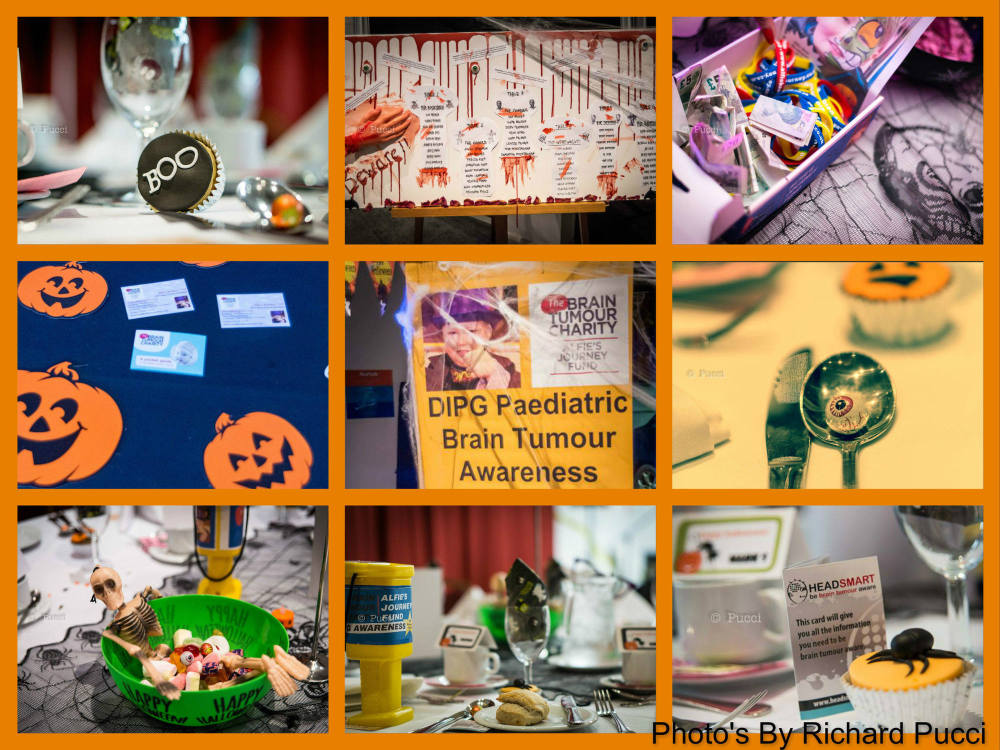 A few months ago, Julie-Ann contacted us as she had heard about Alfie through our friend Jim Luck.
Julie-Ann was organising a Halloween Ball and had kindly chosen Alfie's Journey Fund to donate the proceeds too.
Julie-Ann worked so hard on the monster ball, making many of the decorations herself. Se also managed to get some fantastic prizes for the raffle.
The Monsters Ball was a fantastic night. Everyone dressed up either in black tie or Halloween costumes; there was even a storm trooper :-)
Jim and Matt and the guys entertained us all with their fab band Brighton Riot. We think everyone was up dancing at some point.
I read our speech and talked about our Alfie Bears journey. Now more people are aware of DIPG.
Our friend Michelle Luck, did a great job walking 'or perhaps dancing' around selling our wristbands and some sweet cones kindly donated by Affinity Sweets'.
Julie-Ann and her partner Damien sold lots of raffle tickets on the night, everyone was extremely generous.
The very talented Richard Pucci took all the wonderful photo's on the night.
I have made some collages out of Richards photos and will be putting the originals on Alfie's Facebook page.
Julie-Ann called us the other day to say she had raised a fantastic £625 from the night. Her workplace 'Siemens Rail' have kindly agreed to top it up making the grand total an amazing £1,000 for The Brain Tumour Charity - Alfie's Journey Fund.
Big thank you and well done to Julie-Ann and to everyone that supported the monsters ball. We are as always overwhelmed by your support and kindness.
Richard Pucci: http://www.rpucci.com/
Brighton Riot: https://www.facebook.com/BrightonRiot
Affinity Sweets: https://www.facebook.com/Affinity-Sweets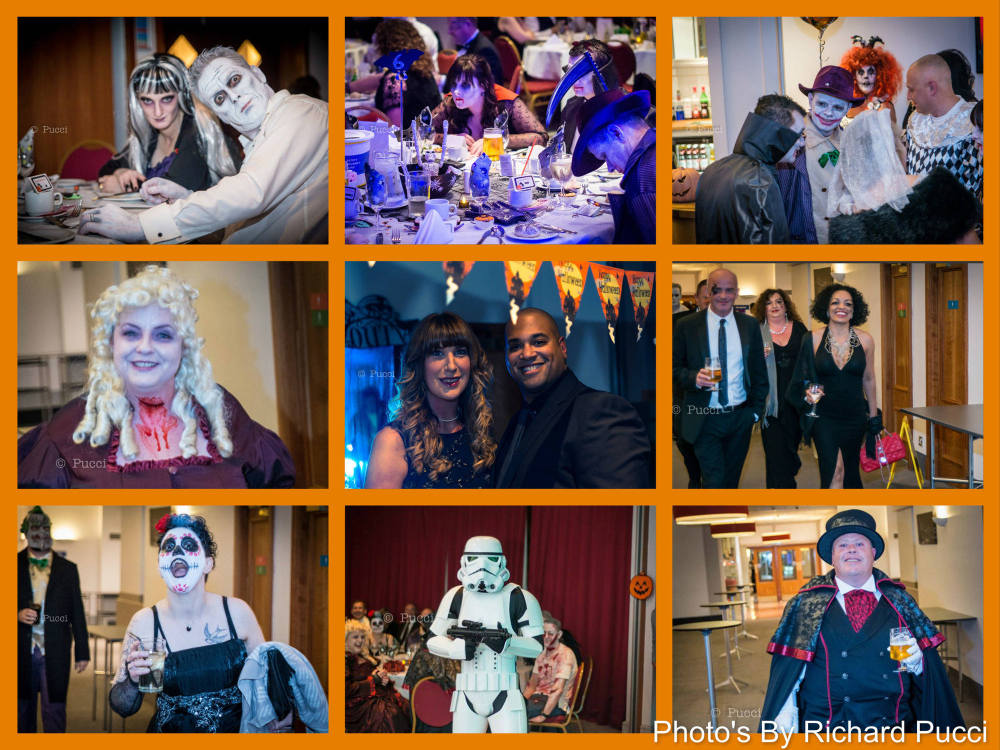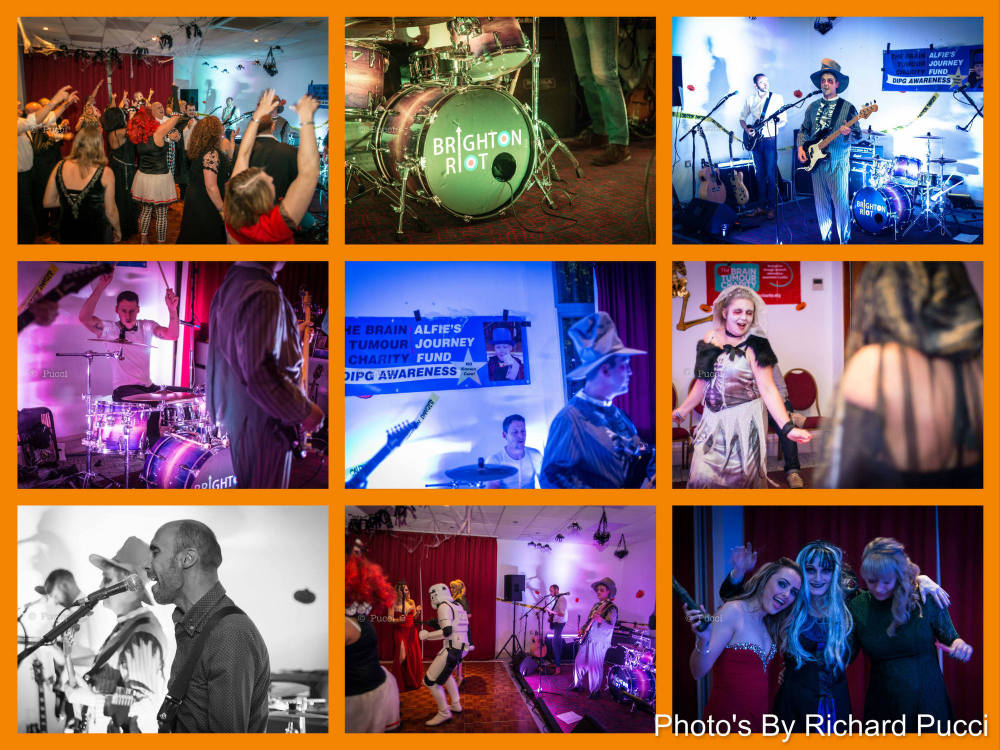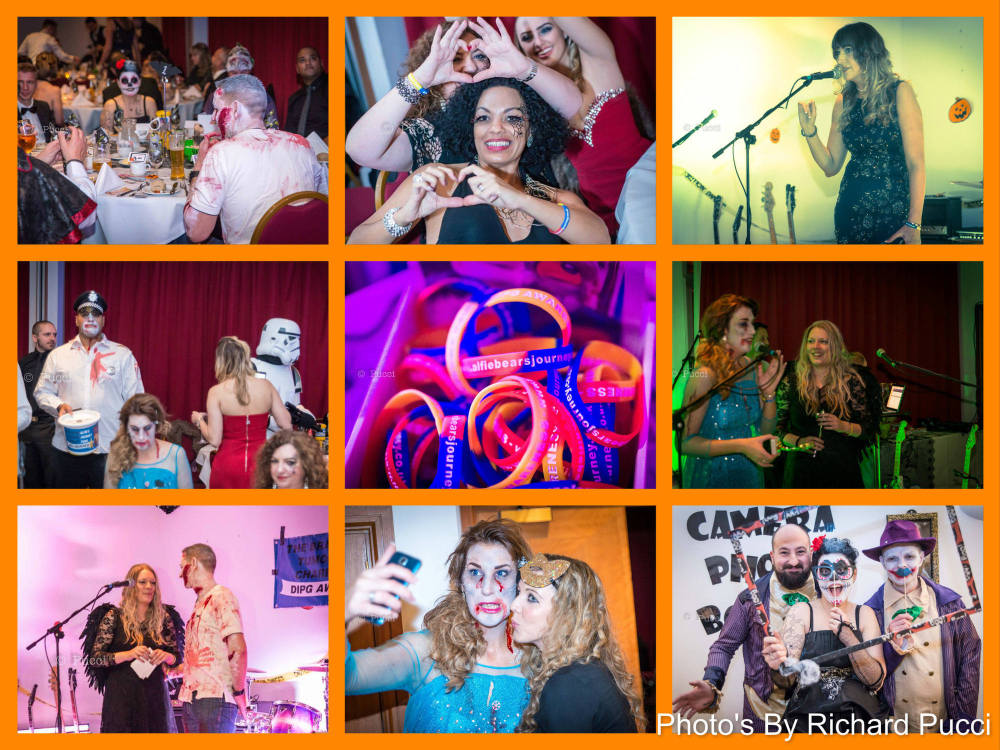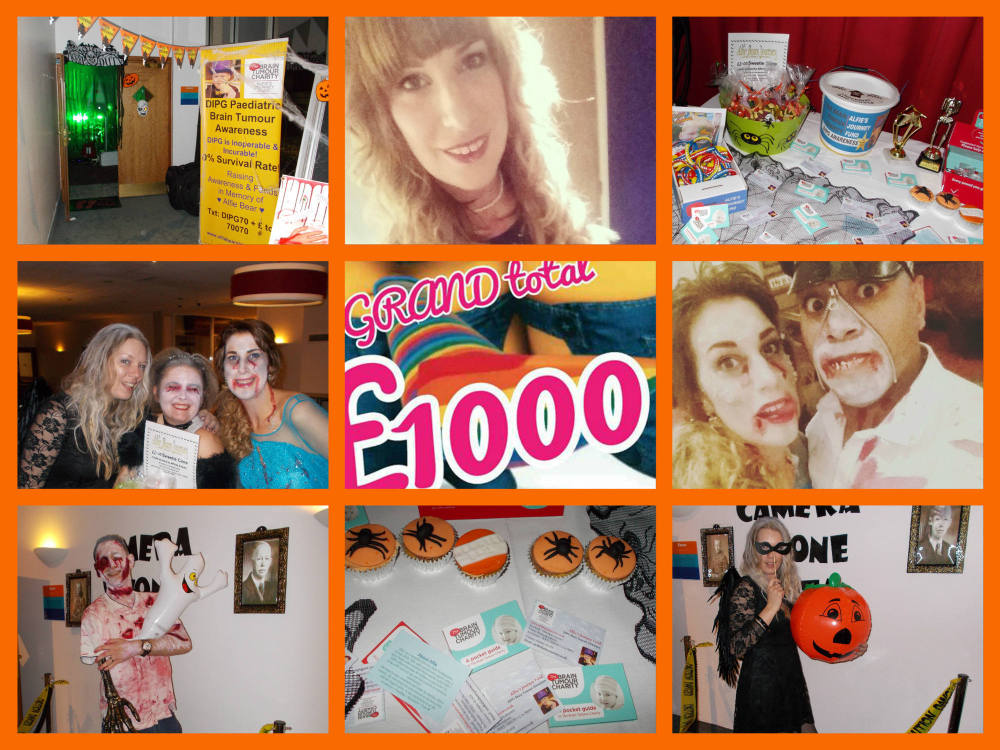 Northants Police Halloween Party
Big thank you to Matt Mustoe for organising a Police Halloween Party in aid of Alfie's Journey Fund.
The Halloween party was held at The Dog House (Cambell Square Bar) where they held a best Halloween costume competition.
They raised a fantastic £160 for The Brain Tumour Charity - Alfie's Journey Fund.
We would like to thank Matt and everyone that attended the party for their continued support of us and Alfie's Journey Fund this year.
Photo's to follow..
Name Thomson's New Plane After Our Alfie Bear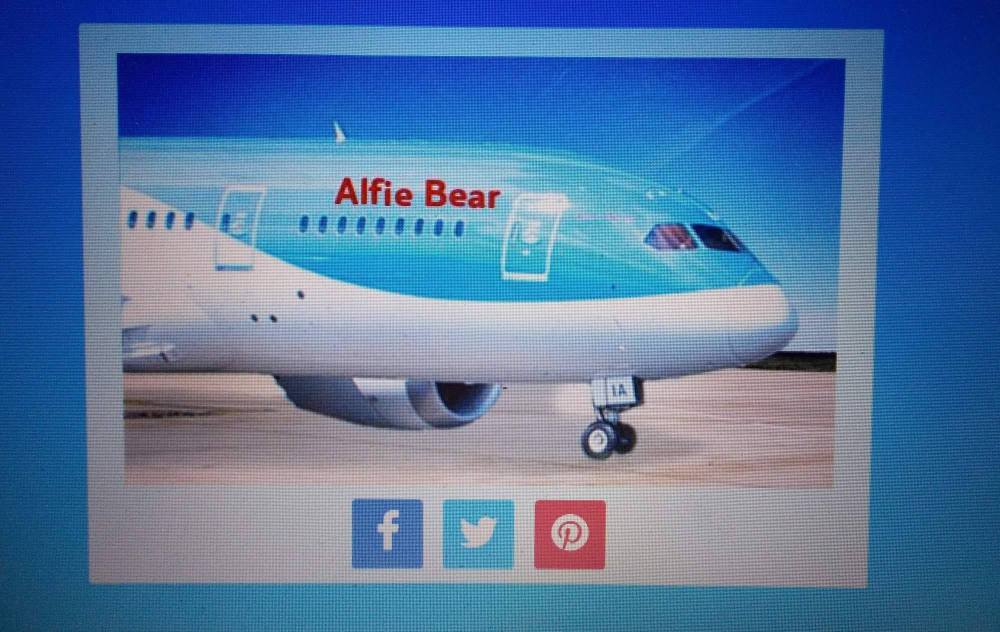 Kellie Gould got in touch about a competition Thomson Holidays are running which gives people the chance to vote for the name of their new 787 Dreamliner.
Kellie's lovely message said "I thought it would be lovely to name the plane after Alfie and give him some real wings."
We have now entered the competition and would love it if people would kindly take a few seconds to click on the link and vote http://www.nameourplane.com/name/alfie-bear
Please share so your friends can vote too. Competition ends at noon on the 16th November.
The winning vote will have their chosen name displayed on the side of the Dreamliner as well as £2,500 worth of travel vouchers which we can auction for the charity.
Big thank you to Kellie for her lovely suggestion and thank you to the 235 people who have voted and shared so far.
It would be amazing to see our Alfie Bears name soaring through the skies ♥
Tumour Donation - Alfie's Story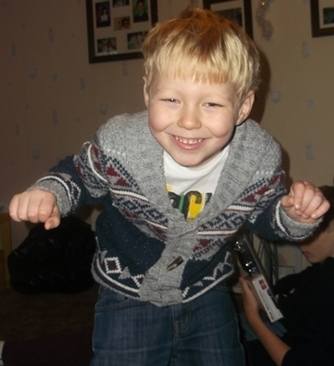 Thank you to The Brain Tumour Charity for sharing our Alfie's story. Tumour donation is so important to drive forward research and while reading through some of the comments we noticed there were some from UK parents who had not known tumour donation was an option.
This is something we hear a lot which is why we chose to share our Alfie's story.
It was an incredibly hard decision but we feel some comfort in knowing a part of our Alfie Bear is still here making a difference to future research. This is Alfie's legacy ♥
You can read our earlier blog on tumour donations here
Meeting with Northampton Saints Star 'Ethan Waller'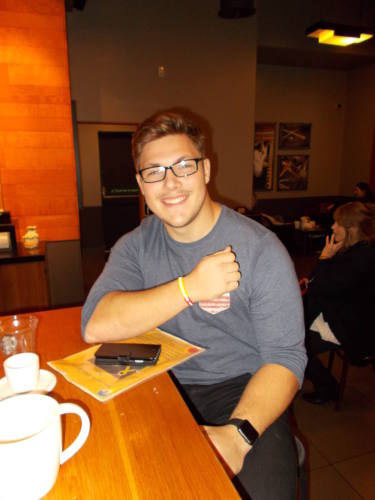 We were so excited to meet Ethan Waller from Northampton Saints at Starbucks on Friday afternoon, such a lovely guy.
Big thank you to Alan Dyer for kindly organising this and a big thank you to Ethan for wanting to help support The Brain Tumour - Alfie's Journey Fund.
We are honoured to have him on board :-)
Always In Our Hearts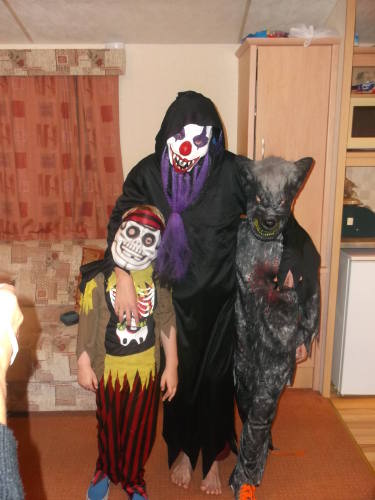 Alfie loved to dress up so Halloween was a particular favourite of his. Occasions like Halloween are more difficult than most because we find ourselves thinking of the "what should have been" more than usual.
We see our boys in their costumes and can't help but wonder what Alfie would be dressed as if he was here. We see a new Halloween gimmick in the shop and silently think "Our Alfie Bear would have loved that"
Here is a photo of Ty, Ryan and Alfie on Halloween 2013. Even with a mask on, our Alfie still looked like he was smiling. This was actually Alfie's last Halloween and we will treasure the memory of it always ♥