Fly High Alfie Bear
Posted on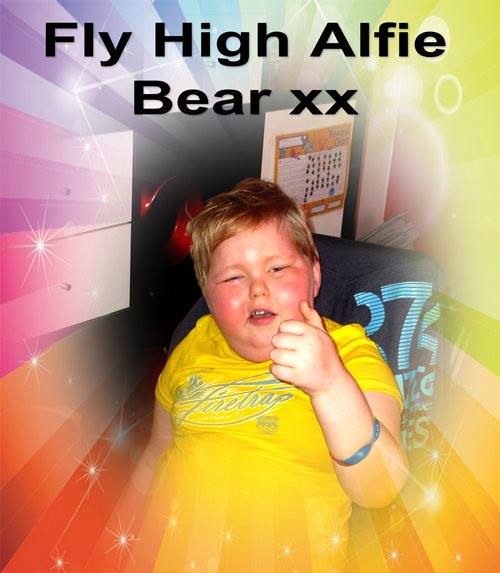 It has been a difficult couple of weeks since our last post.
The messages of love and support have been completely overwhelming, we thank each and every one of you for your kind messages, they really have meant the world to us.
Fly High Alfie Bear
On Friday Alfie's funeral was held at St Benedict's Church, many of you turned up to help celebrate Alfie's short life.
It was lovely to see so many of Alfie's favourite colours being worn by everyone, it was of course an extremely difficult day, there were some beautiful tributes, it was comforting to hear everyone's happiest memories.
Our Ongoing Commitment
We have committed to continue the fight to raise awareness of DIPG and in doing so, raise valuable funds to be dedicated to research activities. This commitment is unwavering, there needs to be a cure for DIPG, there needs to be a cure for all brain tumours and there needs to be more awareness of this devastating disease!
http://www.northamptonchron.co.uk/news/local/family-to-carry-on-alfie-s-fight-after-brave-boy-loses-battle-with-brain-tumour-1-6104331
The Fund Raising Efforts Also Continue
Coffee Morning
The wonderful Hunsbury Park Primary Dinner Ladies held a very successful coffee morning, with guest appearances from Peppa Pig and Fireman Sam and activities such as biscuit decorating and face painting, the support for the event was amazing and they raised some £1,300, a massive leap forward for the fund.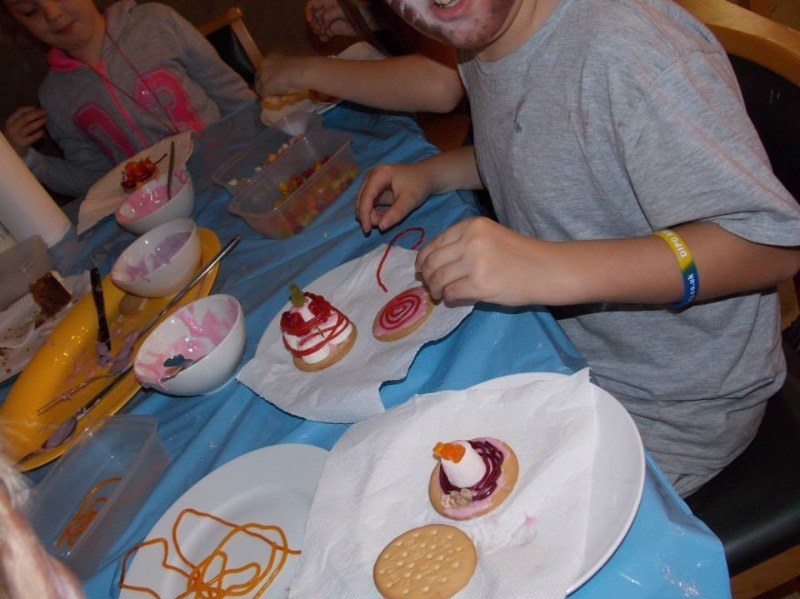 Race for Life
Michelle Lewis, having decided to sign up for the 10k Race for Life at Abington Park last Sunday dedicated the race to Alfie's memory, she also sparked additional donations to our just giving page and in her moment of fame gave Alfie Bear's Journey a plug on Heart Radio!
Please take a minute to watch her wonderful video
https://www.facebook.com/photo.php?v=10154229340980075
Cake Sale
Heath Youd (Ted) at The Army Logistics HQ in Hampshire held a 2nd cake sale on Thursday 12th June, it was a storming success, many of the staff based there also donated cakes along with those that Helen made.
Non Uniform Day
On Friday, the wonderful teachers, staff and pupils at Hunsbury Park Primary School held a non uniform day to celebrate Alfie with everyone wearing lovely bright colours.
Sainsbury's
The nominations to be Sainsbury's local charity closed on Sunday 8th June, thank you all of you that nominated Alfie's Journey Fund, they'll be announcing their chosen charity mid July, we're waiting now to see if the fund has made the shortlist of 3, FINGERS CROSSED !!
As ever our thanks go out to all of you who organise these events, and to all of you that support them so well.
You have helped raise an amazing total so far in what is really a very short period of time xx