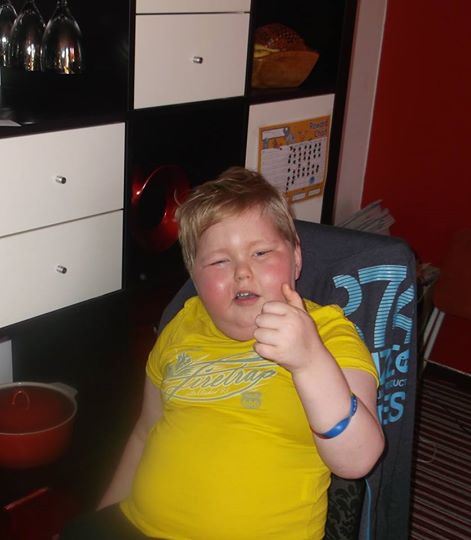 Our Alfie
In the last week we have noticed a steady deterioration in Alfie's condition, his breathing has become a struggle and has been rattly with him purring like a cat at times.
Towards the end of the week the deterioration has accelerated, his swallow has become increasingly difficult, his left arm has become weak, but amid this our Alfie has kept smiling, especially when mum trips over the toys.
His frustration however is clear, we're unable to understand what he is saying properly, he is hungry, yet he can't eat, in the end resourceful Alfie drew on his Mr Tumble sign language to get his message across
Alfie was due to go into NGH on Monday to have a feeding tube fitted, however such is the pace of the deterioration in his condition he has had to go in to hospital this evening.
The doctors are hoping almost beyond hope that the tube will allow Alfie a few more days at home, in our hearts this is a distant hope as we have witnessed the pace of change in the last 24-36 hours.
We thank you for all of the messages of support that you have sent over the last few day and weeks, they have been amazing, we do read every one, however unfortunately we just don't get the time to respond to them all.
Please keep Alfie in your thoughts and prayers over the coming days, please don't feel that you should stop sending messages, your warm words mean the world to us.
We will update you all when we can. xx