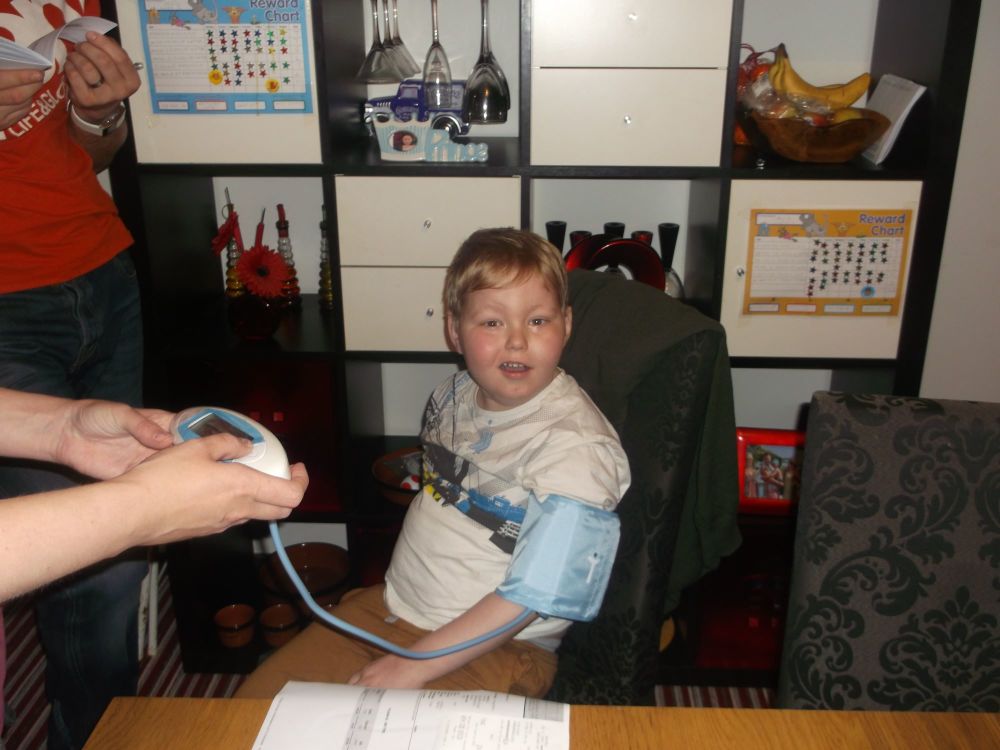 Alfie finished his first week of chemotherapy last Sunday.
He was a little sick on the first and third night, but other than tiredness which was to be expected he has coped very well with it.
When Alfie was first diagnosed, chemotherapy was never an option but now it is his only option.
At the start of this month, after an MRI, we were given the devastating news that Alfie's tumour has increased in size.
To hear the news that the tumour is waking up and now resistant to the work the radiotherapy had done was heartbreaking, especially when Alfie's scan in January showed 'remarkable' results.
However Alfie is not giving up and neither will we.
After talking through the options with Alfie's consultant, we decided that Chemotherapy was the best option for Alfie.
He is taking a chemo drug called Temozolomide, which he needs to have every day for 5 days in a 28 day cycle.
We hope and pray that the temozolomide will slow down the growth of the tumour.
Recently, Alfie has been having mood swings and saying things that you would not expect to hear from a 6 year olds mouth, we believe a lot of this is due to the steroids he is on.
Despite all he is going through, Alfie continues to smile everyday and fills our hearts and home with so much joy.
Not a day goes by without Alfie making us all laugh, he is such a loveable character, and we couldn't be prouder of our beautiful son
Zoe & Danny (Alfie's Mummy & Daddy) xx