Graham's Hull 10K
Posted on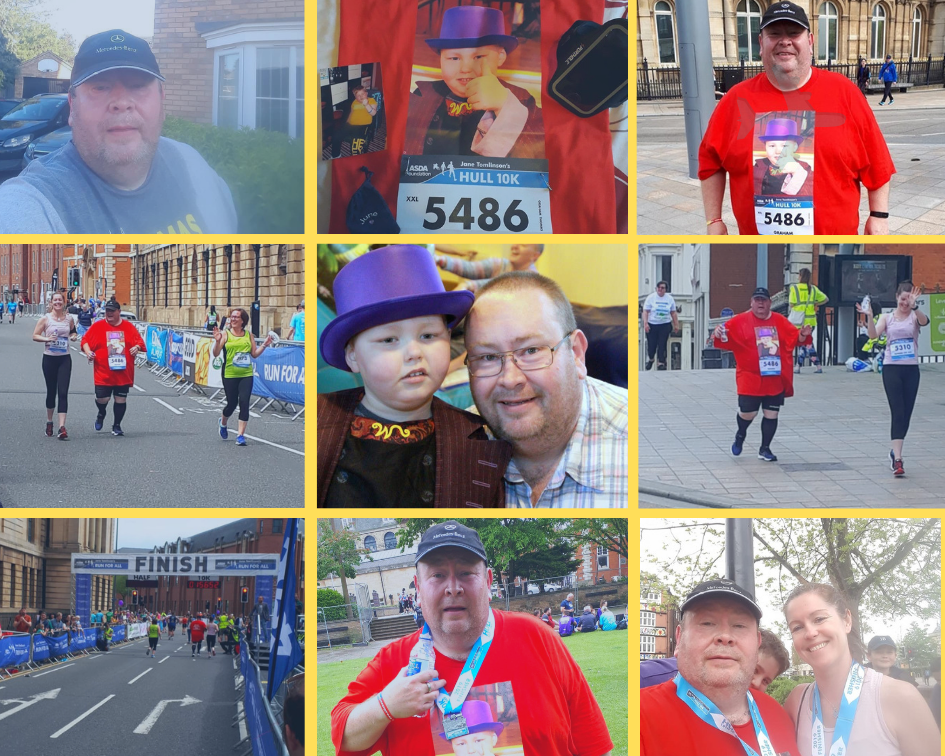 On the 6th January, Alfie's Uncle Graham started the 'Couch to 5K' App.
Graham hadn't done any running since his school days, but wanted to get fit for a medical at work. Graham began his first week, first run with a mix of 60 second runs and 90 minute walks.
In February, Graham rang us to say he was signing up for the Hull 10K!