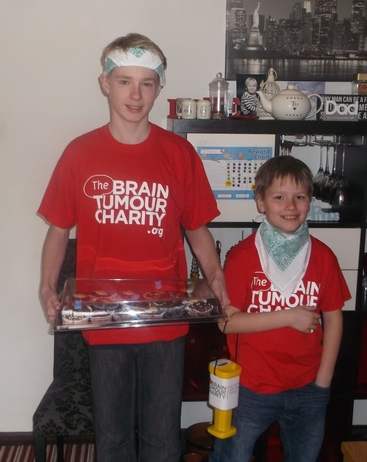 The Boys Cake Sale!
Tyronne and Ryan desperately wanted to raise some money for 'Alfie's Journey Fund.'
Between them, they came up with the idea of a cake sale, and with 'bandana for brain tumours day' in mind, they decided on baking cakes decorated with pirates wearing bandanas.
The cakes looked fab and they even did some teddy bear ones inspired by their little brother, Alfie bear.